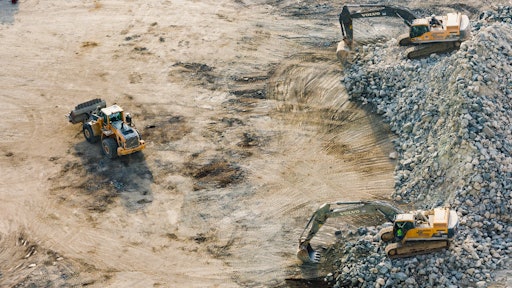 Aleksandar Pasaric/Pexels
Innovation happens in the construction industry very quickly. Adoption of such innovation however is not something we're very good at. Asphalt contractors are continually given options to improve their productivity and bottom line, but many times choose to continue to do things the old way because that's how it's always been.
The problem with that however is that it puts the industry, and your company, well behind the competition who has decided to embrace change. In fact, the rate of productivity growth in the construction industry has fallen dramatically behind other sectors.
Between 1947 and 2010, the U.S. agriculture industry had a cumulative productivity growth of 1,510%, according to MarketWatch. For the manufacturing industry, it was 76% growth, while the construction industry has seen only 6% productivity growth over the 63-year time span.
Whether your competition is the concrete industry or the contractor down the road, staying on top of change is good for business.
Equipment Upgrades Drive Success
One way asphalt contractors and producers can keep up with our ever-changing industry is by familiarizing themselves with the newest equipment upgrades and technology the industry has to offer. 
CONEXPO 2020 saw a massive amount of equipment innovation for the road building industry. From new iron to innovative ways you can keep track of your materials, manufacturers are working hard to make your job easier.
While buying new equipment may not be on your radar, with the strong start to the year, maybe it should be. Investing in the growing population with housing starts, infrastructure improvements and other construction work isn't going away, regardless of the uncertainty an election year causes. Many presidential candidates are promising funding for infrastructure and with growing bipartisan support, the issue can't be ignored for much longer.
While you may not feel comfortable making a huge investment right now, can your company afford not to if you want to stay competitive? Companies that invest in their people, technology, and the equipment needed to get the job done will be poised for another successful year. What are you excited about in 2020? Let me know at jlombardo@acbusinessmedia.com