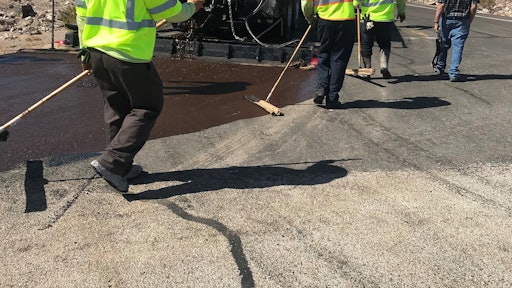 Contained by the Iconic Hoover Dam, Lake Mead stretches 248 square miles with a capacity of 28,945,000 acre-feet, which makes this reservoir the largest in the United States. Settled between Southern Nevada and Northern Arizona, Lake Mead is part of the U.S. National Recreation Areas and managed by National Park Services which manages a larger spread of land which spans from the Grand Canyon National Park to Las Vegas to Lake Mohave and finishing at Bullhead City, for a total of 1.5 million acres of mountains, canyons, valleys and two vast lakes that incorporates three of America's four dessert ecosystems: the Mojave, the Great Basin, and the Sonoran Desert. Within this large area Lake Mead National Park encompasses more than a dozen monumental areas, with the most famous being the Hoover Dam, Valley of Fire, Lake Mohave and Lake Mead.
Most of Lake Mead National Parks visitors seek entertainment on water, whether it be boating, swimming or fishing. However, several visitors also utilize the rest of the park for hiking, photography, sightseeing, off-roading, camping, lodging and hunting. Lake Mead National Park's assets stretch wide and far and when it came time to preserve one of their most vital past investments, the asphalt roadways, the Department of Transportation and the Federal Highway Administration (FHWA) was tasked to develop and design a project to preserve several roads within America's first National Park. 
A Worst First Approach
FHWA's design team knew the roads where structurally sound and took a refined approach to deploy several pavement preservation techniques to maintain the integrity of the preexisting infrastructure rather than letting time go by, allotting for weather to degrade the pavement. The preservation of the pavement is key to avoiding expensive rehabilitation later on.
FHWA put a contract out to bid to preserve select portions of roads within the National Park, which was awarded to VSS International. The three strategic preservation techniques deployed for the park where a Type II Microsurfacing, a ¾-in. Open Graded Asphalt Overlay and a 3/8-in. Chip Seal with Fog Seal, all which were used for different applications. 
Several supportive activities had to be accomplished prior to the pavement preservation surface treatments; crack sealing over 40 miles of roadway, patching 12,000 square feet of distressed asphalt areas, removal of 46,000 raised pavement markers and removal of over 600,000 lineal feet of thermoplastic striping. All supportive actions were vital to address the stress the roadway had encountered over the past years to ensure a successful pavement preservation project to extended roadways life. The pretreatments combined with the three key vital preservation techniques gave the National Park the ability to cover a large footprint of area that conventional remove and replace mentality would not come close to.
The three preservation treatments were administered over the following areas: 
· Microsurfacing – Placed in over 330,000 square yards of parking areas.
· Open Grade Overlay – Placed along 7.8 miles of highly traveled arterial route.
· Chip seal – Placed along over 330,000 square yards of several arterial and side routes. 
Teamwork Equals Success
What makes this project stand out from another pavement preservation project, is that there are multiple stakeholders which consisted of the contracting agency (FHWA), the National Park and visitors from out of state and even out of country.
The most difficult part of accomplishing the project was intensive logistical planning. The project spanned apart a total of 79 miles from the most northern entrance station, near Overton, NV to Willow Beach in Arizona, which takes almost two hours in a car to drive without stopping.
Along the way from the north entrance station to Willow Beach are several marinas, campgrounds, access roads, visitor centers, parking lots and residence roads which all received a specific surface treatment. Logistical planning had to be done to orchestrate the entry of material and equipment, to a total of six vital stockpiles, after an extensive inspection by park biologists to ensure no noxious weeds were being introduced to the park.
Over 7,700 tons of aggregate and 1,250 tons of emulsified asphalt were brought into the stockpiles. Over 7,000 tons of hot mix asphalt was directly hauled to paving operations.
Over 65 different crew members played a part to accomplish each step of the project from sweeping, milling, crack sealing, microsurfacing, chip sealing, paving and striping. Communication between all parties and crew members was needed to ensure all stakeholders were well aware of what actions were taking place during each phase of construction. Throughout the project, all stakeholders were able to travel throughout the project with little to no impact, due to the strategical phasing and scheduling of each route.   
The outstanding relationship between National Park Services, FHWA, VSS International and its subcontractors has benefited travelers to the National Park with roads that have been preserved for years to come and will continue to benefit travelers moving into the second phase just recently awarded to VSS International, which extends pavement preservation techniques to over 9,000,000 square feet of roadway. 
Matthew Ferguson is construction manager at VSS International, Inc.