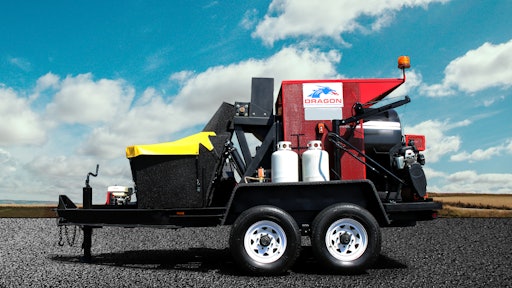 The Dragon asphalt mixer is a self-contained road repair system that allows contractors and municipalities to transport, heat, mix and convert asphalt millings into hot asphalt patch material while in the field.
500,000-BTU fixed propane-fired burner capable of heating 650 lbs. of material to 350° F in less than 10 minutes
Automated and controlled from a central command center on the curb side of a 16- or 18-ft. trailer
Can be used to heat 650 lbs. of material in less than 10 minutes
Can also recycle chunks of old raw road material
Hydraulically driven and controlled
Intelligent power management system
Onboard carrying capacity of 3,500 to roughly 4,000 lbs.
Brochure: Dragon Asphalt Mixer