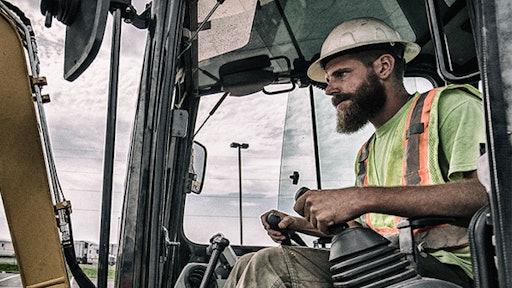 By Jason Hurdis, Senior Market Professional, Construction Materials Industry, Caterpillar Inc.
The busy season for construction is on the horizon. Do you have enough people to compete effectively? Or is it time to up your recruiting game? Here are a few ways to do that.
Reach out to tech programs in high schools and community colleges. Speak to a class. Participate in career days. Or invite students to visit your job site.
Open your wallet. Attract top students with paid internships, summer jobs and tuition scholarships.
Contact your local veterans' association. It's a good place to find hard workers and fast learners who are transitioning to civilian life.
Connect with staffing agencies. Find one with a track record in construction. Ask about the size of their labor pool, the skilled trades they work with, their fees and how quickly they provide candidates.
Set up a referral program. Offer employees cash or other incentives for referring skilled people to your team.
Get social. If your company is not active on social media, you're failing to reach a key demographic. An engaging online presence will support your recruiting efforts.
Think millennial. Although competitive pay and benefits matter to everyone, millennials appreciate other factors too: team projects, collaborative leaders, open communication, work-life balance. Does your culture appeal to that kind of job-seeker?
Talk up your technology. Many young people want to work in high-tech fields but aren't familiar with the innovation taking place in construction. If you're a technology leader, make sure to tell prospective employees about it.
Recruiting challenges never end—whether it's the busy season or not. So, take some time now to up your game and put your team in the best position to win.