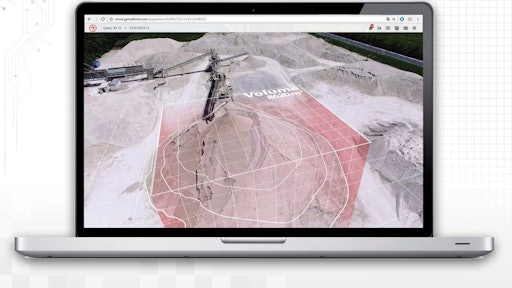 By Jason Hurdis, Global Market Professional, Construction Materials Industry, Caterpillar Inc.    
There was a time — just a couple of years ago — when I rarely saw a drone buzzing around a customer operation. But today, it's a common sight. Contractors, aggregates producers and quarry operators are using drones to improve safety, efficiency and profitability.
If you have plans to put a drone to work, here are a few things to think about first.  
1.     Start with a business problem
As with other types of technology, it pays to think carefully about what you want to accomplish with a drone. Will you use it to measure stockpiles? Assess daily progress? Monitor multiple sites? Inspect hard-to-reach places? Beef up your marketing activities? Don't just shop for technology; identify your problems and search for solutions.
2.      You get what you pay for
There are plenty of low-cost drones on the market, but if you want more than a tricked-out toy, you're going to have to spend some money. That said, the cost has come down a lot in recent years. There are quality options available at a variety of price points. Just do your homework and don't be overly focused on the price tag.
3.      The regulations can be tricky
When flying commercial drones, there are regulations governing airspace usage, line-of-sight requirements, and speed and altitude restrictions. If you don't have time to stay on top of the regulations, hiring an expert might make more sense than buying and flying your own unit. Outsourcing may also reduce your risk management responsibilities. An established service provider can help you implement best practices for safety. Plus, you may be able to avoid most of the documentation and procedures required for insurance.
4.      It's all about the team
The successful implementation of drone technology really depends on the people who are using it. If you plan to create an in-house operation, make sure you have the right talent in your organization. And if you're looking at outsourcing, search for a provider with sharp people, highly-satisfied clients and a proven track record in your industry.  
5.      Try before you buy
So, is it best to buy a drone or hire an expert? There's no single right answer. Before you decide, think about doing a project or two with a service provider. It could be a good way to assess the value drones can deliver before making a full investment in hardware, software, training, certification and insurance.
If you have questions about drones in construction, your local Cat dealer has answers. Or read more about the topic here.