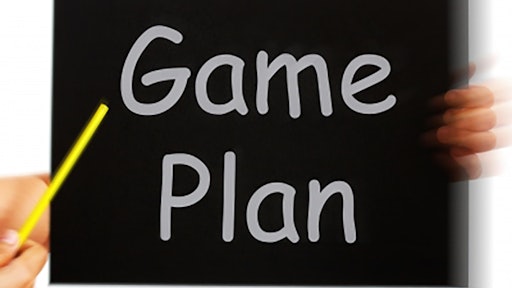 freedigitalphotos.net
Several years ago, after attending a time management workshop I made a commitment to take charge of my construction company, put my priorities first and focus on building a business that works. I committed to focus my time on activities that produce the biggest return, delegate as much as possible to my employees, spend 33% of my time with customers, and get home at a decent hour.
When Monday morning rolled around, I couldn't wait to get to the office. I prioritized my tasks into several categories: must do, should do, could do and don't have to do. Then guess what happened at 7:30 a.m.? I started to get calls and urgent e-mails which put more immediate demands on my time.
People were requesting I attend meetings, customers had issues, project superintendents were having problems with subcontractors and needed my help, one of our crews was sitting around waiting for the ready-mix concrete to be delivered, and one of our delivery trucks had broken down. So I did what I always did: I went out and tried to fix everyone else's problems for them.
When I finally got back to the office at 4:00 p.m., I realized I had missed lunch and my desk was piled with 25 new requests, notes, faxes, invoices, and demands — all requiring my prompt attention. So much for getting to my priorities!
Then my best customer called and asked me to play golf with him at his exclusive private country club the next morning. He wanted to introduce me to his banker and talk about his next construction project. How could I play golf? There weren't enough hours in the day. I had to fix everyone's problems and put out all these fires in front of me.
If you're like most business owners or managers, this has happened to you. You have good intentions and want to change the way you operate every day, but you just can't make it happen.

Successful business owners put their BIG priorities first
Ask yourself: what's my top priority, what's my #1 focus, and what will make our company successful? A successful, profitable, growing company can't be built with good intentions. It happens when the business owner or manager stays focused on what really matters to ensure long-term success, like finding new customers or making more money.

Harry is the successful owner of RPM Construction, a $40 million general contracting company. RPM is continually recognized for providing the best service, fastest schedules and utmost quality workmanship in his city. Plus, RPM makes lots of money, and Harry seems to have lots of time for his family, friends and customers. He surrounds himself with a top management team. He makes loyal customers his top priority as his business is based on strong customer relationships.
Read next: How a BIZ-Function Chart Can Help Your Construction Company Grow
Harry makes it a priority to play a round of golf every week with a foursome of customers, bankers, architects, real estate brokers or potential clients. He hosts numerous customer "business" fishing trips to Alaska, big sporting events, and golf weekends. He is truly living his priorities. And his personal and business bottom-lines are doing very well as a result.
When you put day to day details, other people's priorities and deadlines, construction project crises, and everyone else's problems first, you don't have time for the important things that make you the most money and give you the greatest return.

Continually ask yourself:
Is this the best use of my time and talent?

Is this activity helping me achieve my targets and goals?

Will this activity maximize our bottom-line profits?

Will this activity help get my business to work?

Am I doing what I should be doing?

Am I getting a return on energy?

Am I doing what I should do?
Why have employees?
Employees work for the boss. The boss doesn't work for employees. The sooner you realize the reason for having employees is to get them to do what you want them to do, allow you to grow your business, help you to make more money, and let you work on your top priorities the sooner you'll start getting your business to work.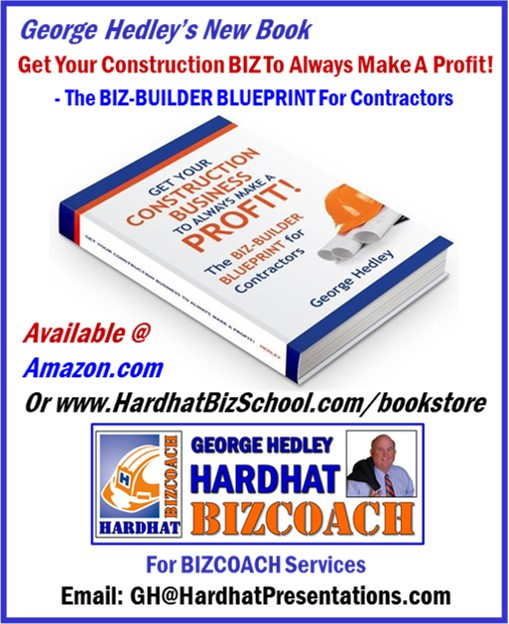 Accomplishing YOUR priorities will make your business successful. But if you never get to them, your business will continue to struggle and you'll have to keep doing all the important work yourself. The more you do for employees, the less employees do for you! The more things you do your employees should be doing, the more you do and the less you'll make.
What are your top priorities?
What will make you the most money and give you the greatest long-term return? Business owners make the most money when they spend 33% of their time building loyal customer relationships, spend 33% of their time leading their management team and spend 33% of their time (or less) actually doing work.
Read next: What Are Your Top Two Business Priorities?

If you put your long-term priorities first and focus on what will give you the biggest return on energy, you'll have lots of time for the important things in your business and personal life. What will give you the greatest return — taking loyal customers to a baseball game or sitting at your computer and ordering all the materials needed to keep your employees working on the job? You can delegate ordering materials, but you can't delegate building relationships.
Why is it so difficult to get to your priorities?
Roger owns Green Landscape Contractors, a landscape construction and maintenance company he has built up to one foreman and three crews over the last few years. He is now having trouble getting all of his jobs completed on schedule, finding more needed help, doing the required paperwork, paying the bills on-time, and finding time to take a few days off.
His personal duties include sales, estimating, proposals, customer contacts, project management, scheduling crews, visiting every job to make sure the work is being done properly, performing extra work like tree trimming when requested by customers, and supervising all the special installation and custom projects. He works 70 to 80 hours every week, including Saturday and Sundays. He e-mailed to ask me to help him figure out what he can do to stop this insanity.
I asked Roger what he really wanted and what a perfect weekly schedule would be like for him. He said he wished he could get more organized, find a field superintendent who could run the field and take over his crew supervision duties, take the weekends off, and take at least two one-week vacations a year with his wife and family.
Read next: How Delegation Can Be a Contractor's Secret Weapon for Development
I next asked what he would have to do to achieve his dream. He said he didn't know what to do first. He had tried to hire another foreman but couldn't really find anyone he liked for a reasonable price. He thought he might be able to find a little more time to train his foreman to get the sprinklers and planting installed the way he wanted it done, make a checklist for the crews to follow, and hire a part time bookkeeper to help him with the paperwork.
Sounded simple. So why hadn't he done it yet? As the business owner, Roger decided he was the only person he trusted to talk to customers or make field decisions. He also hadn't trusted his foremen to take on more responsibility and, therefore, didn't let them order any materials on their own.
He was too busy to train crews and didn't know how to hire a construction bookkeeper or what they could do for him. He had postponed doing what he needed to do. So he kept working harder and doing more, rather than get his act together and putting his priorities first.
What do you need to do to accomplish your priorities?
Stop postponing your BIG priorities. It's time to look in the mirror and decide to change how you manage your time. Only you control your time and manage your day. Stop taking work away from employees and start making them accountable for results. Stop putting out fires for people and doing their jobs for them. And start delegating as much as you can by finding the right people, hiring, promoting, and doing what you need to do first.
Make a list of your BIG priorities, what you will let go of and what actions you need to take to get your day organized, focused on your priorities and headed towards exactly what you want.
George Hedley CPBC is a certified professional construction BIZCOACH and popular speaker. He helps contractors build better businesses, grow, increase profits, develop management teams, improve field production, and get their companies to work. He is the best-selling author of "Get Your Construction Business To Always Make A Profit!" available on Amazon.com. To get his free e-newsletter, start a personalized BIZCOACH program, attend a BIZ-BUILDER Action Plan Boot Camp, or get a discount at www.HardhatBIZSCHOOL.com online university for contractors, E-mail GH@HardhatPresentations.com.