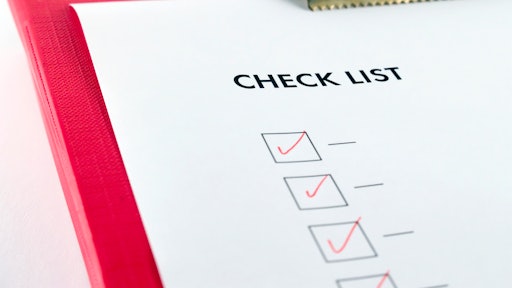 iStock/Getty Images
Most owners of small to midsize construction companies are too busy working, micro-managing, ordering materials, scheduling crews, and worrying about equipment to delegate accomplishing results to their foreman or superintendents. By staying in-charge of making most decisions, their companies are stuck at the level of what the owner can do, and therefore can't grow or make more money.
As a contractor business coach, I have observed what works and allows companies to move to the next level. One of the common denominators of successful construction companies is the owner's ability to delegate and hold people accountable for results. In order to achieve this, these business owners install a series of systems and meetings that leverage their time and effectiveness allowing them to focus on other more important priorities like attracting better customers and profits.
Read next: 5 Habits of Successful Construction Project Managers

Taking time and committing to hold regular weekly project supervisor meetings allows the owner to delegate responsibility to supervisors; stay in touch on a weekly basis versus hourly or daily; and keep track of production, schedule, quality, and safety results every week. All this while forcing field foreman and superintendents to be accountable for achieving expected results and desired project commitments.
On the contrary, contractors who stay stuck continually make excuses why they can't find time for these systems and meetings. You can get your construction projects completed on-time and under budget without punch-lists or call-backs by following these simple proven systems.
1. Weekly supervisor meeting
Hold regular mandatory meetings in your office with all of your field foreman and superintendents attending every week. These effective and powerful supervisor meetings are typically held on Thursday or Friday afternoons or Monday mornings. The meeting is facilitated by the President, VP of Operations or General Manager.
The purpose of these meetings is to get supervisors to outline their targets and goals for the upcoming week and then commit to achieve the weekly results and be held accountable to make it happen. The targets are presented on a project scorecard and include:
field production
project schedule
crew hours
equipment usage
subcontractor activity
all work to be accomplished
Having to commit and share results with peers keeps supervisors accountable and responsible for reaching their targets and goals and improving their productivity. As an outcome, project and company managers can focus on and monitor weekly progress to help keep projects on-schedule and on-budget in real time versus discovering the final results after projects are complete and it's too late to make adjustments.
Read next: Five Project Management and Field Crew Meetings that Help Your Business

Each foreman and superintendent is asked to present, review and describe to the entire group:
Production

—

Their actual progress, activity and production results on their projects versus their targets, goals and commitments made at the last weekly meeting. These commitments can include what was to be built or produced last week, the crew size and equipment required to accomplish the production target, the actual amount or quantity produced, and the actual crew and equipment hours used versus the budget spent on the accomplishments. Use a Field Measurement Tracking Report to keep track of your actual field production versus the job budget. To get your copy of a 'Field Measurement Tracking Report' email GH@HardhatPresentations.com.
Schedule

—

Present their two- or four-week "Think-Ahead" schedule and production commitments including self-performed and subcontractor work activity.
Safety

—

Present their safety issues, concerns and action plans for the week.
Quality

—

Present their quality action plan for the upcoming week.
Needs

—

Present their tools, equipment and crew needs for the upcoming week.

2. Weekly quality and safety report
Implement a required weekly quality and safety job walk system on every project for the foreman or field superintendent to perform and complete. Requiring the field supervisor to do a thorough job walk to inspect for quality and safety issues ensures that each job will be looked at weekly. This will force the supervisor to find and fix punch-list or repair items as they occur rather than wait until the end of the job to find and fix these items.
Create a short report form to be completed and turned in weekly with the items observed, action steps and completion dates for each item observed that needs attention.
3. Sign-off before leave project
Require your foreman to walk every project with the customer representative or project superintendent before you complete your work and leave the project. At the completion of each project phase or final, walk the project to look for any unfinished items, repairs required or other issues unacceptable to your customer.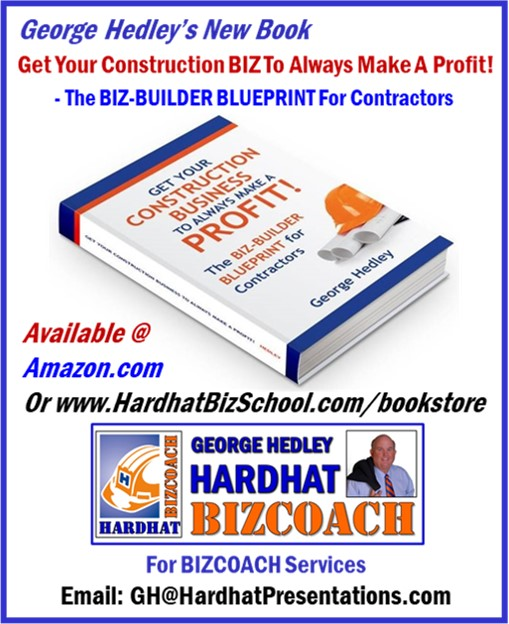 Then document this event and forward a copy to your customer outlining the walk-thru occurred and there weren't any items left to complete as on that date. This will also avoid call-backs where other subcontractors might have damaged your work after you left the project.
4. Supervisors attend final walk-thru
Have your foreman and job superintendent attend every final project punch-list walk-thru with the project owner, customer, architect or engineer. This will allow them to see what concerns and expectations the customer demands to sign-off on a project. Then have the specific project supervisor be responsible to complete this repair work and get it signed off by your customer.
5. Adjust pay for poor workmanship
Be sure to make it your policy that all field foreman and superintendents will have their incentive compensation reduced for any punch-list work, poor quality workmanship, call-backs for unfinished work, or additional repair work required after the crew finishes and leaves the project.
Want to get off the treadmill, get your business to work, and make your field supervisors accountable and responsible, commit to use these proven systems to reach your goals.
George Hedley CPBC is a certified professional construction BIZCOACH and popular speaker.  He helps contractors build better businesses, grow, increase profits, develop management teams, improve field production, and get their companies to work.  He is the best-selling author of "Get Your Construction Business To Always Make A Profit!" available on Amazon.com.  To get his free e-newsletter, start a personalized BIZCOACH program, attend a BIZ-BUILDER Wealthy Contractor Boot Camp, or get a discount at www.HardhatBIZSCHOOL.com online university for contractors, Visit www.HardhatPresentations.com or E-mail GH@HardhatPresentations.com.