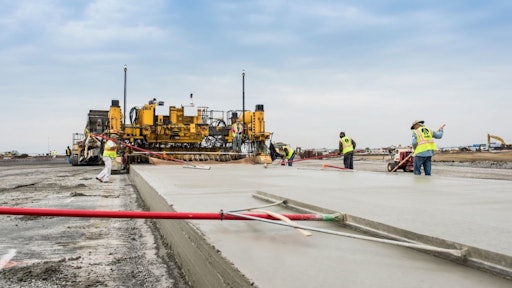 Trimble
By Kevin Garcia, business area manager for paving and specialty construction, Trimble  
Road paving solutions and practices have made a noticeable leap forward in recent years. Contractors are completing jobs faster with better quality and more effective use of materials, thanks largely to technology-driven improvements in the cab and in the office. 
In particular, positioning technology innovators and construction equipment manufacturers have integrated grade control technology on excavators, dozers, motor graders, skid-steers, milling machines, pavers and other heavy equipment. 
Innovation in construction technology is helping increase productivity and efficiency on grading, compaction and paving projects across the country. Contractors are seeing the benefits by meeting required tolerances, reducing material costs, and delivering a quality solution that lasts longer and requires less maintenance. 
Meeting Specs
Machine control and automation is helping operators work more efficiently and better achieve precise tolerances. The widespread use of single and dual GNSS instruments on motor graders, excavators and other grading equipment offers real-time 3D positioning, which enables faster reaction times and enhanced performance. 
Implementing 3D machine control on its milling machines helped Grand Junction, Colo.-based Mountain Valley Contracting shave four days off the project timeline for a recent project in the Rocky Mountains. Mountain Valley adopted machine control to complete a 4.5-mile milling project on Interstate 70 in Glenwood Canyon as a way to meet the project's deadline and tight tolerances and maximize the yield of concrete. The team successfully milled the entire stretch of highway in 18 days, shaving 20% off the project timeline. In addition, 3D milling helped meet the Colorado Department of Transportation's (DOT) "ride incentives" or extra compensation for completed roadways with extremely smooth rides. 
Today's machine control takes positioning and navigation to a whole new level with the introduction of automatics. With IMU-based grade control, operators are able to automate the position and blade slope of a machine with the single GNSS antenna configuration or measure the exact position, accurate cross slope and the heading of the blade with dual GNSS.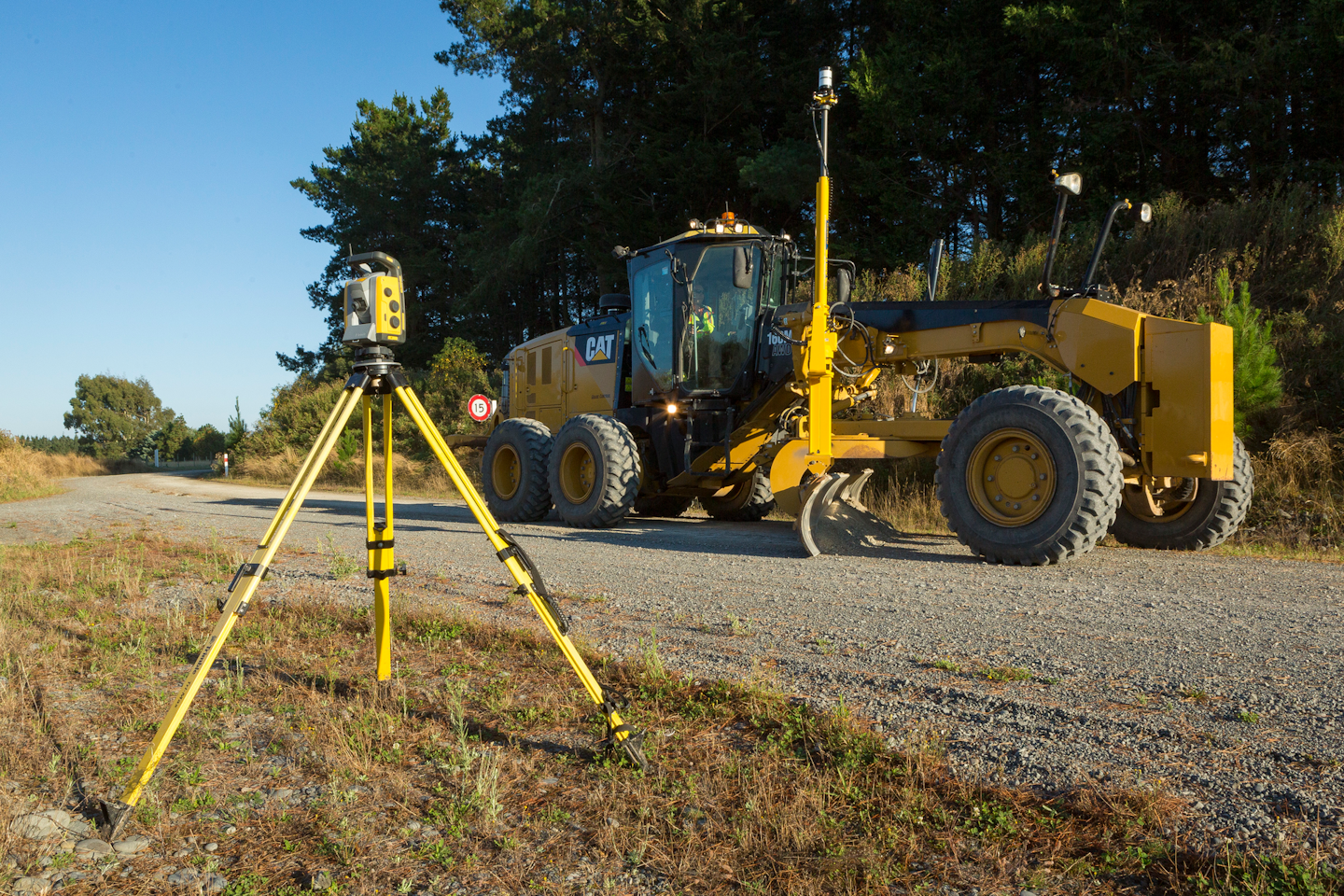 Trimble
The Trimble Earthworks 3D Grade Control System, for instance, is designed to give operators of all skill levels the ability to work faster and be more productive. For example, when a machine is placed in "Autos" or automatics mode, the operator no longer needs to manually control the implement to stay on grade. This essentially allows operators to achieve grade at a very consistent rate, with high accuracy and in much less time. 
Recent studies show that machine automation helps novice operators (those with 0-5 years' experience) improve speed and quality almost 50% faster with guidance-only than conventional methods and over 62% faster with automatics as compared to conventional methods. Intermediate operators with 6-10 years of experience were around 27% faster with guidance-only than conventional methods and more than 38% faster with automatics as compared to conventional methods. Even expert operators performed better with machine control. 
The average of all operators—novice to expert—showed an almost 43% improvement with guidance-only grade control across the board and nearly 52% improvement with automatics over conventional methods. 
Material Management
In addition to helping operators work more efficiently, technology allows contractors to estimate and apply materials more efficiently by better estimating the amount of subbase and overlay needed and by eliminating wasted materials and their associated costs. 
The easiest way to calculate road mix to resurface a pavement is length multiplied by width and thickness. However, in order to place a minimum thickness of mix on high spots, a contractor must increase the thickness of mix in the low spots. It's long been standard practice for contractors to plan for a factor of yield, often 5-15% higher. For instance, if the design calls for 20,000 tons, a contractor might budget for 22,000 tons to ensure enough material to meet all-important minimum thickness across the entire surface.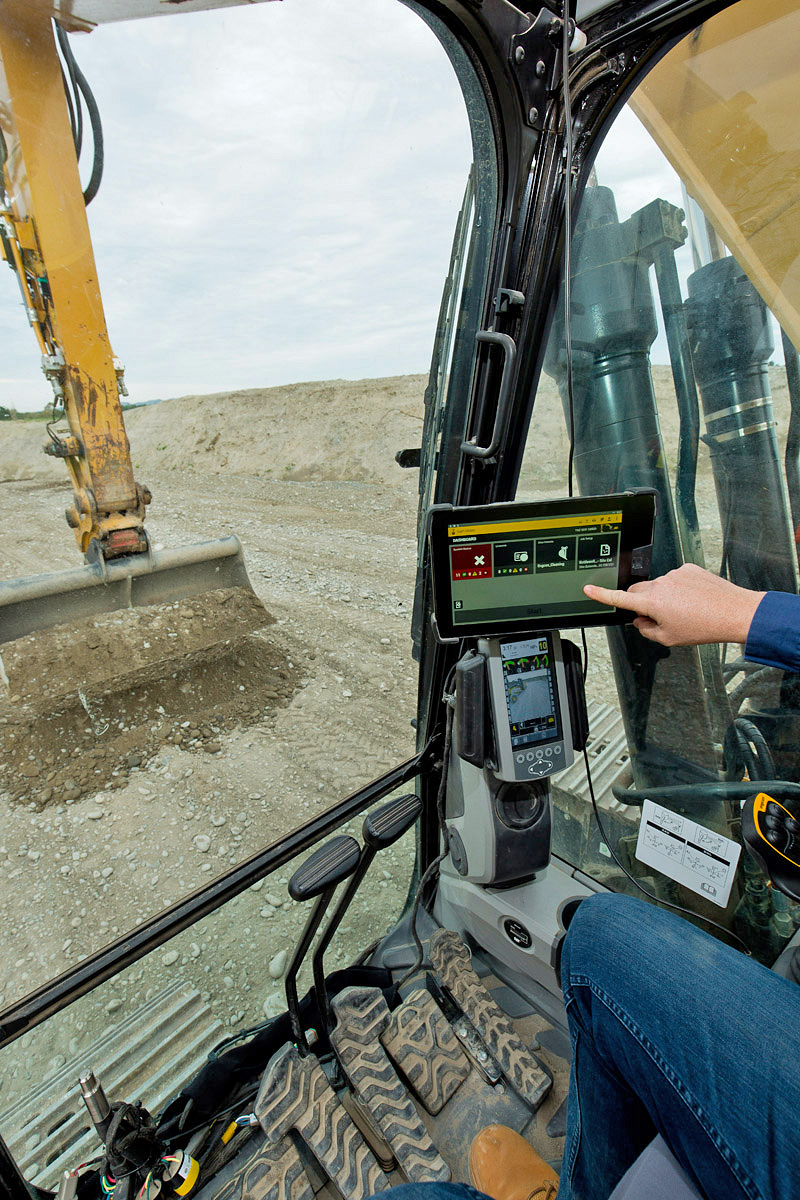 Trimble
At the subbase or subgrade level, technology enables operators to excavate only as much native material as needed. The ability to accurately and quickly cut that subbase out saves on subbase material needs. Overcutting the subgrade requires more road base to meet the design elevation. 
Consider the following improvements. Contractors who use motor graders with machine control are able to deliver a more consistent base layer depth, for example, achieving a more consistent 4 ins. versus 3.8-4.2 ins., which is more common with conventional methods. The ability to deliver more accurate subgrades also reduces the overall project factor of safety. In essence, contractors spend more money on the less expensive subbase versus the overlay. 
In addition, with 3D machine control on a concrete paver, operators can drive a 30-ton machine to millimeter accuracy. At that level of accuracy, the margin of error decreases significantly because the operator is still able to work with confidence knowing that he will hit the minimum required thickness. 
A Long Smooth Run
Innovations in technology are also helping contractors deliver a better end-product that lasts longer and requires less maintenance—a result that can help contractors save money and build a strong reputation. 
Because automated solutions allow operators to properly compact base and subbase, contractors are better equipped to build roads with less settling and cracking—and with fewer weather-related failures. Today, many projects include a maintenance component that require contractors to cover the cost of maintenance for up to 25 years. This means building more durable, longer-lasting roads are a win-win-win for the owner, the contractor and drivers. 
3D mapping, whether from land or air, can ensure the final surface meets the required specifications. Already, drones equipped with specialized sensors are providing commercial paving contractors with the tools to quickly measure, map and calculate layouts, and then verify smoothness at the end of a job by overlaying images on blueprint specifications. 
The Road Ahead
Today's technology is making such an impact on a contractor's ability to deliver longer-lasting roads more efficiently that many DOT and project owners have now made the use of technology a requirement in the bid process. GNSS, 3D machine control, machine automation and UAVs are all key components of future paving and compaction activities. As contractors look to the future, they should expect to see increasing demand for these types of technology, which will continue to make contractors more efficient, more profitable and more competitive.  
Kevin Garcia is business area manager for paving and specialty construction in Trimble's Civil Engineering and Construction Division. He can be reached at kevin_garcia@trimble.com.