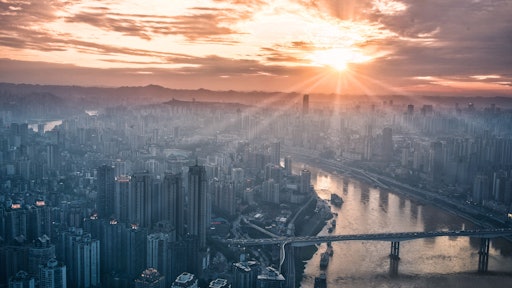 Confidence is high as we head into a new decade of construction. In fact, 58% of contractors surveyed for the United States Gypsum (USG) Corporation's Q3 Commercial Construction Index (CCI) hold a positive outlook for their business over the next 12 months.
This positivity comes despite concerns over the hiring of skilled workers, cost and production of materials due to tariffs, and rumblings of an economic recession in the near future.
"Given the susceptibility created by enormous levels of indebtedness and elevated asset prices, there is still a chance that the economy will enter recession late next year or in 2021, which would create a new breed of challenges for many contractors at some point in 2021-22,"says Anirban Basu, chief construction economist for Marcum and author of the Marcum Commercial Construction Index for the third quarter of 2019.
Certain building materials and producers of repair and remodeling products such as cement and aggregates would be least impacted, however, in an economic slowdown or a recession
A new report by Moody's Investors Service credits this to the industry's application in both infrastructure and commercial construction, as well as consolidation and environmental regulations that keep competition in check.
The Portland Cement Association's annual Fall Forecast predicts moderate growth for cement consumption into 2020. PCA Market Intelligence expects cement consumption will grow by 1.7% in 2020 and 1.4% in 2021.
"Public construction continues to receive the benefit of the 2018 federal budget that allowed for $20 billion in spending on roads, bridges, water and rail projects over 2018 and 2019," says Ed Sullivan, PCA senior vice president and chief economist. "These gains come in the context of increased challenges at the state level to manage deficits as entitlement spending growth continues at a strong pace."
PCA's analysis adds that the labor market continues to power the United States economy and on a monthly basis has generated 161,000 net new jobs since the start of 2019. Coupled with mild inflation rates and the continued rise of home prices, it will take some time before the economy takes a significant downturn.
"The economy is now the longest economic expansion post-World War II history. Some of the pent-up demand zip that invigorates the initial stages of economic recovery are long past. As such, the economy is now more vulnerable to economic shocks," says Sullivan. "While PCA does not believe data revealed by the economy suggests a recession is near, it does point to a gradually weakening economy."
PCA forecasts real GDP will weaken to 2.1% in 2020 and 1.7% in 2021.