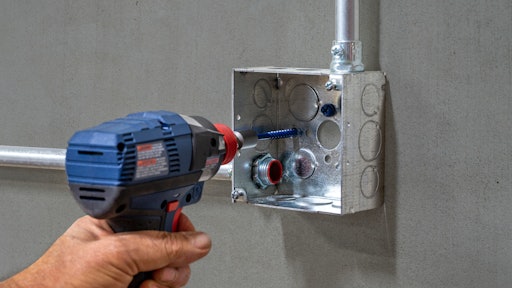 Simpson Strong-Tie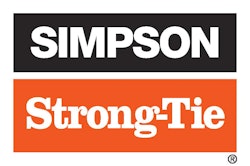 The Titen Turbo line of concrete and masonry screw anchors features a patented thread design to deliver smooth driving with less torque and superior holding power.
Easy, fast, and reliable to install, Titen Turbo screw anchors are ideal for attaching all types of fixtures to concrete and masonry and feature an innovative torque-reduction channel to trap drilling dust where it can't obstruct thread action, significantly reducing binding, stripping, and snapping without compromising strength. The patented reverse thread design also allows more space for dust to help prevent anchors from bottoming out in smaller-diameter screw holes.
Available with either a hex head or a 6-lobe countersunk head for a smoother installed profile, Titen Turbo screw anchors feature a serrated leading edge to cut into concrete or masonry, and a pointed tip for fast, easy installation in wood-to-concrete and wood-to-wood anchoring applications. A matched-tolerance bit is also not required, enabling the use of a standard ANSI drill bit for installation.
"Contractors have been looking for concrete screws that provide consistent, trouble-free installation with fastening strength they can depend on" says Simpson Strong-Tie senior product manager Mike Steiber. "Titen Turbo was designed with installers in mind, helping them set the screw with less torque, less binding, and less stripping."
In addition to their installation advantages, Titen Turbo anchors have been engineered and tested to provide superior tension load values. Contractor-friendly features of the Titen Turbo line of concrete and masonry screw anchors include:
Patent-pending torque reduction channel to trap dust where it can't obstruct thread action, reducing the likelihood of breaking, stripping, and binding in the hole
Serrated screw point for easier starts when fastening wood
Choice of hex head or 6-lobe countersunk head (6-lobe bit included in packaging for flat head version)
Easier driving and superior load performance than leading competitors
Installation using a cordless drill or impact driver with a standard ANSI drill bit
Request More Information
Fill out the form below to request more information about
Simpson Strong-Tie Titen Turbo Concrete and Masonry Screws