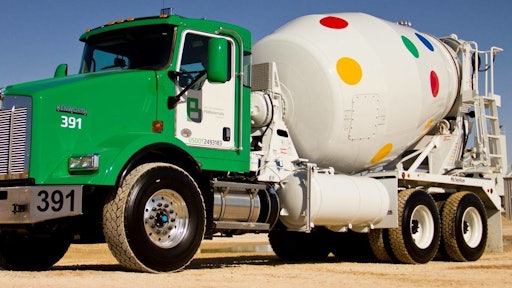 Permian Basin Materials

Command Alkon, a supplier collaboration platform for construction's heavy work, has been selected as a recipient of the 2019 SDCE100 Award from Supply & Demand Chain Executive, the executive's user manual for successful supply and demand chain transformation. Command Alkon was chosen for improving the quality control of concrete for Permian Basin Materials using their COMMANDassurance solution.
Permian Basic Materials, a producer of ready-mix and aggregate, uses Command Alkon's COMMANDassurance to capture real-time and historical information on fresh concrete via a probe in the drum of Permian's concrete mixer trucks. The data provided by COMMANDassurance allows Permian to ensure the quality, mix, temperature and slump (workability) of the concrete to prove it was delivered to a jobsite in the right condition, saving the company time and money. 
Typically, ready-mix trucks cost $1.37 per minute to run. With COMMANDassurance, Permian has saved 10 minutes in their delivery cycle. With Permian's fleet of over 120 concrete mixture trucks, that adds up to significant time and cost savings. 
"Command Alkon is very pleased to win this prestigious supply chain award for helping our client improve their operations and gain visibility into the load properties while in transit, which previously had been a black hole of information," says Dale Brownbridge, product manager for COMMANDassurance at Command Alkon. "With COMMANDassurance, Permian can improve the quality of their products and shorten the delivery cycle time."
The SDCE 100 is an annual list of 100 great supply chain projects. These projects can serve as a map for supply chain executives who are looking for new opportunities to drive improvement in their own operations. These projects show how supply chain solution and service providers help their customers and clients achieve supply chain excellence and prepare their supply chains for success.