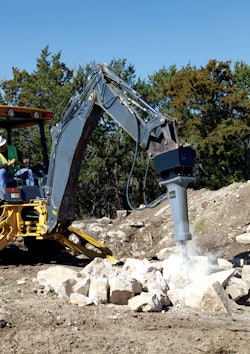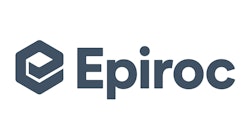 Epiroc ES hydraulic breaker attachments are designed for reliable performance for day-to-day construction, gardening, landscaping, and renovation jobs. Epiroc offers three models of ES hydraulic breakers for carriers from 2,800 to 26,500 lbs.
The slim, compact design of Epiroc ES hydraulic breakers provides easy handling, good visibility, and high maneuverability. A solid block of special casted material eliminates the need for a separate guiding system, as well as tie rods or stud bolts, and reduces the total number of parts compared to conventional hydraulic breakers. The removable piston liner also increases serviceability.
Epiroc ES hydraulic breaker attachment provides flexibility of utilization between different carrier types and adaptation methods. An integrated control valve optimizes efficiency while the EnergyRecovery system increases operating efficiency and lowers vibrations. The Epiroc ES hydraulic breaker range includes the ES 60, ES 70, and ES 80.
Request More Information
Fill out the form below to request more information about
Epiroc ES Hydraulic Breakers