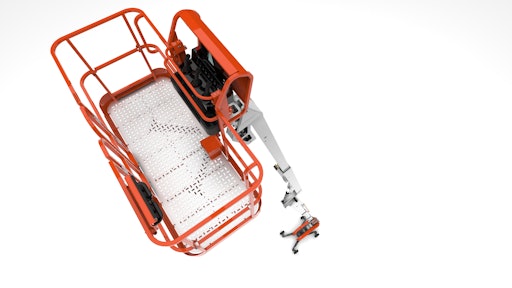 Dubbed a "mega boom," the Snorkel 2100SJ telescopic boom reaches a 216-ft. working height, has a 100-ft. outreach, and has a 660-lb. unrestricted platform capacity. The 2100SJ reaches the equivalent of 22 building stories.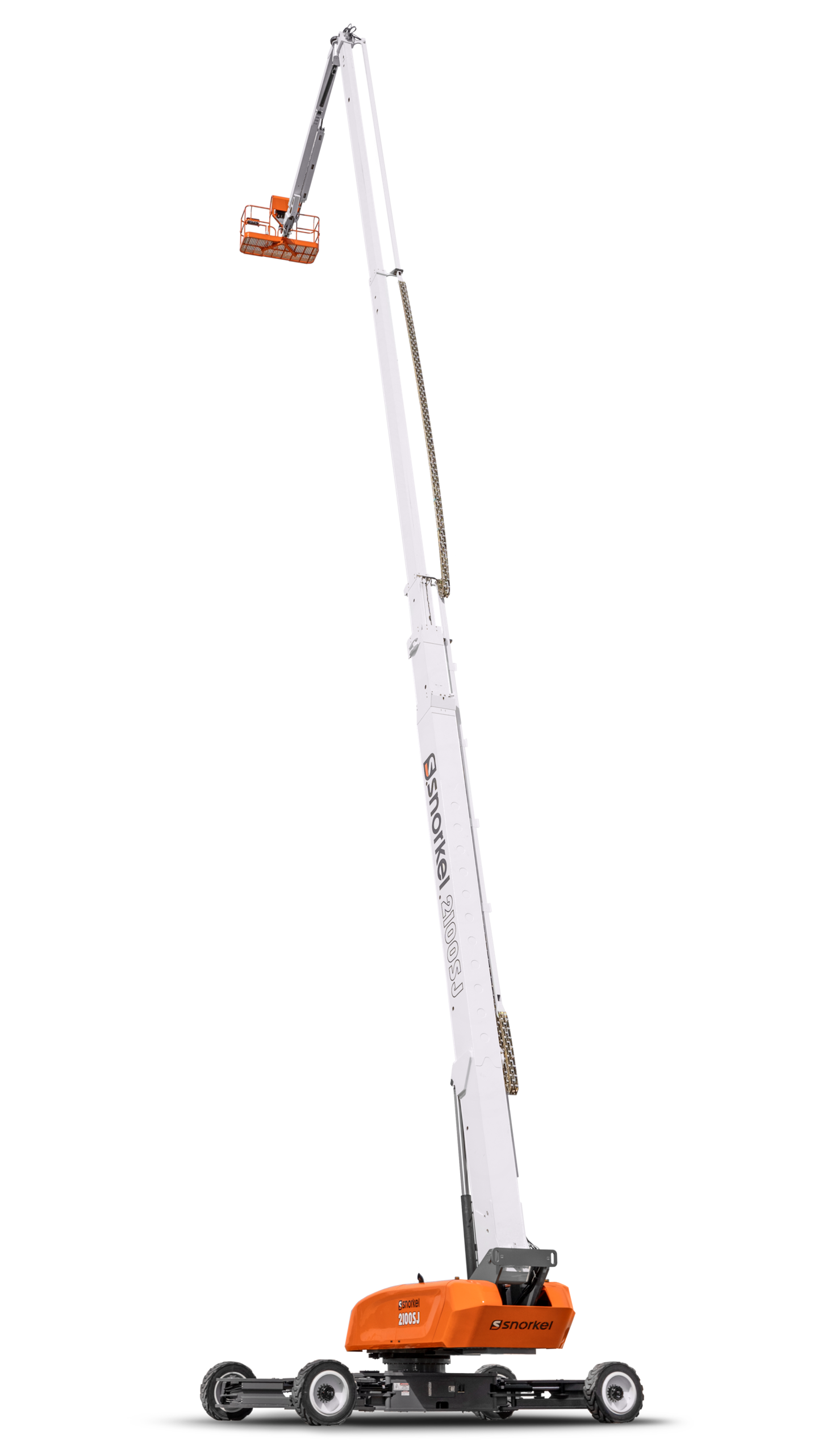 Patent pending static axle transformation uses wheel motors to 'drive' the axles into their extended position, minimizing tire scrub risk, extending tire life and providing a smoother operator experience. The Snorkel 2100SJ boasts incredible maneuverability, with a best-in-class inside turning radius and five steering modes, including lateral steer, which enables the lift to drive side-to-side with the wheels in a 90° position.
Compliant with all global standards, the Snorkel 2100SJ has transport dimensions of 8 ft. 2 in. wide and 49 ft. length, and is equipped with a removable RF-controlled lower control panel designed to be operated remotely, either tethered or wireless.
The simple, single envelope management system is based on jib boom extension, rather than platform load, and haptics in the upper controls alert the operator to the envelope boundary with a joystick vibration sensation. A patent pending secondary control panel in the platform enables the operator to face the working area as they position the platform.
Weighing 80,000 lbs. and rated for outdoor use up to 28 mph, it is equipped with an anemometer to measure wind speeds. The Snorkel 2100SJ has redundant, isolated, emergency power supplies to provide at least three alternative options to rescue an operator up to the maximum platform height.
30-ft. jib boom with a working arc of -55

° to +73

°

8' x 3' tri-entry platform with 150

° rotation

Static axle transformation delivers smooth operation and minimizes tire scrub risk

Boasts enhanced maneuverability and five steering modes, including lateral steer with the wheels in a 90° position
Removable RF lower controls enable wireless operation for loading
Secondary upper controls allow the operator to face the working area for platform positioning
8-ft. 2-in. stowed transport width
Request More Information
Fill out the form below to request more information about
Snorkel 2100SJ Telescopic Boom Lift