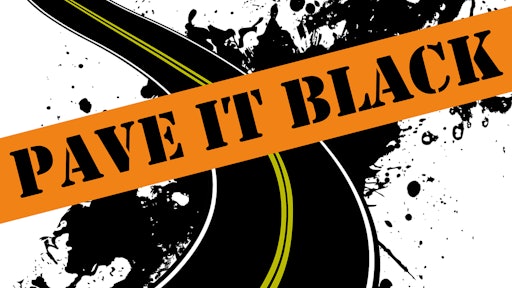 The National Asphalt Pavement Association (NAPA) now offers a biweekly podcast, "Pave It Black," highlighting today's asphalt pavement industry.
Through discussion and interviews with industry leaders, hosts Brett Williams, NAPA Director of Engineering and Technical Services, and Richard Willis, NAPA Vice President for Engineering, Research, & Technology, explore challenges, opportunities, and innovations reshaping the ways America's roads and highways are built. Asphalt Pavement magazine editor Monica Dutcher produces the podcast.
"Podcasting is a great way to open a window on the industry and give a platform to the voices of the people who build roads and further innovation in road building," Williams said. "They are at the plants, on job sites, and involved in research and development. They are all focused on building the best asphalt pavements possible, and 'Pave It Black' lets us help people understand what it takes to get that job done."
The first season will focus on how asphalt pavement mix producers are putting innovation to use, with interviews with NAPA members, researchers, and suppliers. Episodes will also examine how the asphalt pavement industry is addressing the workforce issues affecting all sectors of construction.
"When people think about jobs in road building, often they focus only on the person holding a flag at the start of a work zone," Willis said. "Flaggers are an important part of every roadway work zone, but the truth is the asphalt pavement industry offers a wide range of skilled jobs with clear paths for advancement."
Ten episodes are planned for the first season of "Pave It Black" with new episodes airing every other Monday. Listeners can subscribe through iTunes, Google Podcast, SoundCloud, Spotify, Stitcher, and TuneIn. Links can be found at www.AsphaltPavement.org/Podcast