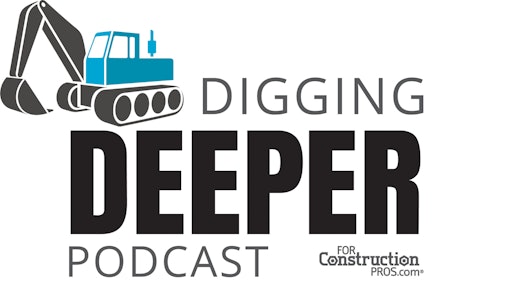 Listen to this Digging Deeper podcast to learn more about Verizon Connect's Integrated Video service and improving driver safety.
Sheena Ingle with ForConstructionPros.com and The Digging Deeper Podcast spoke with Verizon Connect Head of Global Product Success Kevin Aries about transportation management, driver safety, communication, common misperceptions and Verizon Connect's new Integrated Video service.
A recent press release and study from Verizon Connect shows that 83% of survey respondents (everyday drivers) believe they are safer on the road than commercial drivers. In reality, a mere 3% of severe accidents in the U.S. involve commercial vehicles. According to the press release, the reason behind this misconception is frequent instances of everyday drivers observing commercial vehicles being operated in dangerous and reckless ways – such as speeding, changing lanes abruptly and taking turns too quickly.
Aries details how Verizon Connect Integrated Video uses artificial intelligence (AI) and the Internet of Things (IoT) to help encourage safety and combat these misperceptions. The technology enables transportation managers to monitor driver conduct, review performance, see video of events, track speed, curb reckless behavior and communicate more comprehensively with drivers.