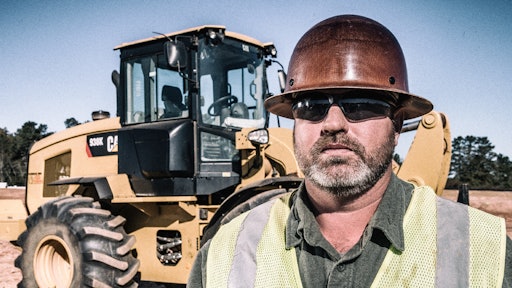 Caterpillar
This spring and summer I've not only been on the road working with customers but I've been having a great time working on the Cat Global Operator Challenge events. I don't very often get the opportunity to be in a location with hundreds of experienced operators who aren't on the job.
As you might expect, I got quite a bit of competitive spirit and stories that I suspect were operator bravado, but overall I had the privilege of getting a lot of excellent feedback from the people who are on the job every day. I'm sharing these operating tips in hopes that more operators can benefit from them.
Excavator operation
—

trenching

TIP: Take the time to do proper set-up and inspection; it will save you time. It may feel like it's faster to get right to it, but it will cost you more time later.

TIP: Focus on moving material quickly at the beginning while making the first few cuts of the trench. Every pass doesn't need to be a finishing pass. You'll find you can get done faster and more efficiently. If you're in an excavator with assist technologies, use them so you're one and done.
Dozer operation
—

slot dozing

TIP: Driving in reverse causes the worst track wear on dozers. Working front to back, you only have to reverse the tractor the distance of the previous push plus two tractor lengths. Compared to backing up the entire length of the cut, this technique reduces reverse operation — on a 240-ft. cut, up to 30% and 40%. You lower operating costs and increase dirt-moving time.
Wheel loader operation
—

underground utility

TIP: One of the most common ways to measure production on an underground utility job is sections of pipe or yards of pipe placed per day. To get the highest production and profit operators should:
Make sure the wheel loader and excavator are well-matched for best efficiency.
Take full advantage of traction aid devices (such as limited-slip axles or differential locks) to avoid tire spinning.
Understand the tipping load capacity of the loader to avoid slow down.
Use fuel savings features such as auto-idle shutdown, economy modes

and engine idle management. Saving fuel puts more money in your pocket!
The final showdown of the top operators in the world will occur on the opening day of CONEXPO-CON/AGG 2020 in Las Vegas, March 10, 2020. Join us as nine competitors from around the world compete for the top spot. Hope to see you there!