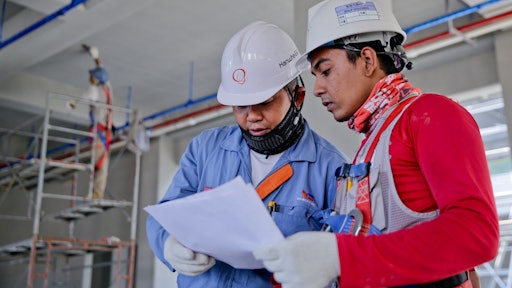 Pexels
So much has changed in the equipment rental industry over the last few years. Rapid advancements in technology, for example, have helped some rental companies soar over strong competitors, as technology can help grow income in many ways. Many are primarily focused on growing the top line, but it's important to also look at the possibilities of using technology to reduce expenses, which can gobble up revenue almost as fast as you and your staff can generate it.
(In my opinion, many equipment rental businesses owners are working far too hard for the relatively meager amount left over after expenses.) 
Is your investment in your rental and delivery fleet, your staff and your marketing as productive as you need it to be going forward? A quality, technologically superior computer system can give you the reports to help you make much better decisions for your business. It's important to learn what should be tracked and what to do with this valuable information. In my opinion, some systems do not make it easy to extract the information you need to be tracking regularly. And if it isn't easy, it isn't likely you'll continue doing it. Investing in a technologically superior computer system can make all the difference in helping you, your staff and your rental equipment fleet become much more productive and efficient. 
Technology means much more than just a computer system for your rental company, however. There are many devices, applications and other electronic options for making a rental business grow and prosper. Even if you dislike technology and it seems boring or frustrating to you compared to the rental equipment you know so well, some technology really makes profit sense. But don't take the plunge into any investment in technology without adequate research. By the same token, don't put off making these decisions so long that you miss the extra profit that enhanced technology can produce. It's a balancing act. At the end of the day, it's not all about how much money your company takes in, it's largely about what's left after expenses, so use technology to help you keep more of what you and your employees have worked so hard to bring in.
Other professional adjustments 
Other examples of changes in the way we do business include advertising, communication with customers and prospects, rental inventory selection, and finally, how employees think and what motivates them. Almost every other aspect of running a rental business has changed dramatically over the years as well, and requires radically different strategies. Much of what worked for your rental business in the past (even recently) might be the worst path going forward. One thing is for sure, there isn't just one way to deal with changing realities. It always takes a combination of remedies to maximize business success.
Here are just a few "big picture" ideas and reminders of what it takes to survive and prosper going forward:
Embrace digital and reduce paper. Paperwork clutter can rob your business of profitability through employee and management inefficiencies. Learn what makes sense to keep and what should be eliminated.

Remain in compliance with federal, state and local rules and regulations.

Refresh your company. Resist the temptation to continue conducting "business as usual." Instead of simply reacting to business challenges, try to develop written strategies to actively position your company for survival and growth.

 
Manage your financials and debt as professionally as possible, but be sure to invest where it makes sense. And be certain to have a financial cushion to protect you when times become tougher.
Advertise in the ways that are the most likely to achieve results in today's world. Too many rental companies are clinging to the past.
Make employee hiring, training, motivation and retention high priorities for your company.
Put additional emphasis on customer and employee safety.
Make the time commitment to plan your company's future. Screen ideas carefully. Much of the time it's wise to disregard what others are doing in their rental company as they have a different set of market influences.
Don't be at the mercy of internal and external forces that affect your company's survival and growth. Be willing to make a number of well-calculated technological advancements and other professional adjustments. In addition to the obvious importance of having a good defense when seeking to survive and thrive, be sure to have a solid offensive game as well.