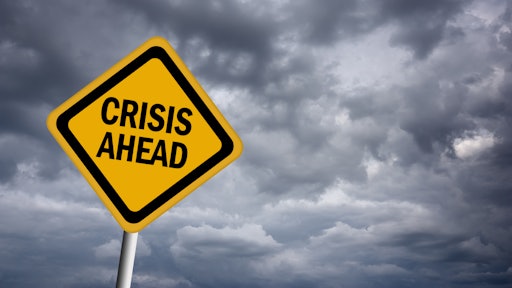 Right now can be one of the most defining positive moments in the entire history of many rental companies. Like Yellowstone National Park's miraculous transformation and rebirth after devastating, scorched-Earth wildfires, good things can and often do happen to make it even more spectacular.
In my opinion, some rental companies are going to recover from the devastating economic effects of the coronavirus quicker than they expected, and some will say, in the years to come, that even though it was devastating at the time, it made them more vigorous and better fortified for the future.     
In my opinion, it's not wise for most rental companies to focus exclusively on hunkering down. I feel that now is the time for concentrating on the future, and what "coming out on the other side" of this crisis will look like and what should be done to rejuvenate. (Of course, some rental companies that have been hit the hardest must continue to battle daily just to stay afloat in these terrible times – and our thoughts and prayers go out to them.)
For many rental companies, one key to rejuvenation involves leadership. It is so important to get key staff members (especially those who may be destined to lead the company in the future) more actively involved now in a leadership capacity. In doing so, they will learn important real life, real-time lessons dealing with personnel, inventory management, and of course, budgeting. It is unlikely that any time in the future will compare to the fast, hard-hitting nature of this crisis. So giving future leaders an inside look at whatever portions of the business you're willing to share and entrust them with could prove to be the best way for them to learn valuable rental business management lessons.  
Another key to the rejuvenation process is to try to be as positive as possible. It's tough to do, but is certainly well worth it. Staying positive and showing your resolve to make the company successful (even during times of extreme crisis) are important leadership traits. And again, those in your company who are either currently in leadership roles or those who may become leaders will likely model their behavior after yours. Staying cool, calm, and positive when you are under serious pressure will demonstrate something that is difficult to teach with just words.
Another example of a potential strategy as the U.S. continues to "open up" is to use social media for a healthy amount of little- to no-cost advertising to prime the pump. I feel it can be helpful to get your story out now about what you're doing, and the services and equipment you offer. Your story can certainly be more interesting than most other types of businesses.
Use some testimonials of how your company helped other businesses, individuals, and organizations in your community with your services. Use specific equipment, applications, and customer types if you can. However, in my opinion, it would be better to avoid promoting too heavily any services your company may have done without charge. You wouldn't want to encourage others to expect not to be charged. Also, if you do give free rentals, deliveries, or other services, be careful not to be so generous that it harms your company into the future.
But, of course, certain acts of caring could help set your company apart from your competitors in the minds of potential customers. Remember to use social media (and other promotional opportunities) effectively and make your story as newsworthy as possible. Even if you've had a presence on social media in the past, this is the time to make a more powerful, sustained effort to get the word out about how well your company solves problems and speeds up projects to successful completion.
As more and more areas of the country "reopen" and start conducting business again, it's important to have a detailed and comprehensive plan to help jump-start your revenue stream—and to plan and implement a variety of other strategies to re-invigorate, renew, and re-fortify your company for a very bright and secure future.