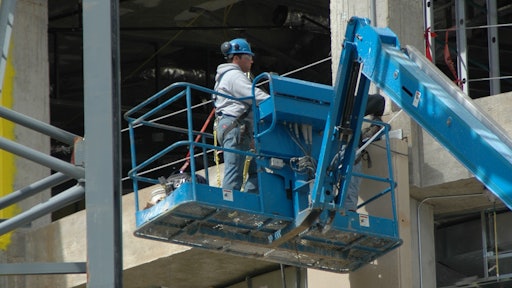 Working at heights is an inherently risky activity and, unfortunately, falls from mobile elevating work platforms (MEWPs) such as scissor or boom lifts occur on an all too frequent basis. Entrapment or crushing incidents and electrocutions are common, as well, particularly in North America.
"In the U.S., there are 40% of all MEWPs worldwide… and between 70% to 80% of known fatal [accidents using MEWPS occur in the U.S. So, it's quite a significant number," says Andrew Delahunt, technical and safety director, International Powered Access Federation (IPAF).
However, Delahunt adds, "It is important to put it into perspective that MEWPS are quite commonly the safest option to work at height. We've done research that says within 2018, there were 1.47 million MEWPs in rental fleets – so nearly 1.5 million machines out there, and probably double that if you also consider the owner/operator end user.
"When we're looking… just in terms of rental fleet numbers, it's over 1 million operators every day, factoring in the amount of utilization," he continues. "So, the accident rate is really very low when you consider how many people work safely at heights."
But with so many accidents still occurring, IPAF is working to identify and mitigate the risks. Over the past six years, the organization has been collecting accident data – including fatal or serious accidents and near misses – stemming from use of MEWPs and other powered access equipment in order to paint a broad picture of where accidents most often occur, what the recurring issues may be and the underlying factors behind them.
"If you look at the accidents that occur, there are some common issues that, if we address them and share them within the wider industry, it makes working at heights safer… for everybody," says Delahunt.
Accident Reporting Dictates Best Practices
The IPAF.org website features a page that enables companies and individuals, both members and non-members, to report an accident or near accident involving powered access equipment.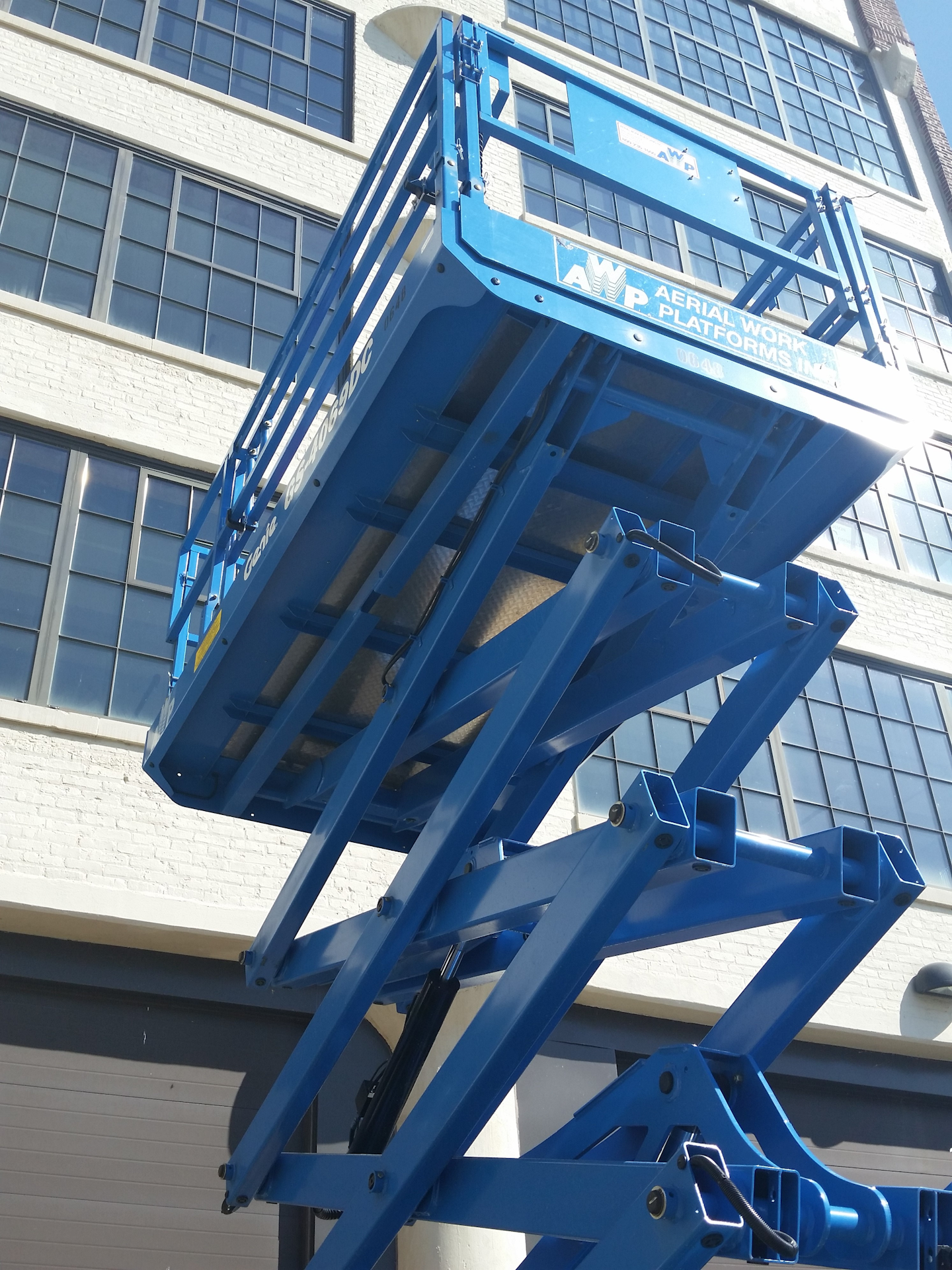 "There are a lot of serious accidents and a lot of near-miss occurrence events where an accident could have occurred that thankfully did not," says Delahunt. "You can learn from all of that. That's what the project really spends most of its time on."
Reporting is done anonymously. "We don't ask people to put their names there or say what particular type (brand) of machine," Delahunt notes. "It is looking at what occurred, what type of activity, whether they were elevated or traveling, whether they were loading the machine or if it's during transport or maintenance, as well. So, it covers the whole use of the machine."
IPAF utilizes the information generated to identify the risk factors associated with certain types of incidents. For example, in the case of falls from platforms, the organization assesses whether the incident was due to, say, insufficient ground conditions or operator behavior, such as failing to wear a safety harness.
IPAF will soon publish a report outlining how and why accidents are occurring and how the industry can work to prevent them. "In addition, there will be a special report for our IPAF members focused on rental operations. The report will have more detail about the typical accidents that occur with the maintenance, transport and delivery of rental equipment," Delahunt notes.
"Over the last six years, we've looked at all of this to get a broad picture of what the unsafe practices are," he continues, "and we take those learnings and put them out to the industry through the safety campaigns that we run, through improvements in our training and also in… specific guidance [that we] release out to the industry on the proper way to use MEWPs."
Enhance Road-side Safety with Street Smart
One of the safety campaigns IPAF recently initiated is called Street Smart. It focuses on MEWP use on or adjacent to roads or highways, which present a risk of being struck by passing vehicles.
"Trucks or buses hit the base of the MEWP or hit the extending arm of the platform and the operator is especially exposed in that area," says Delahunt. "That's what our Street Smart campaign seeks to raise awareness of."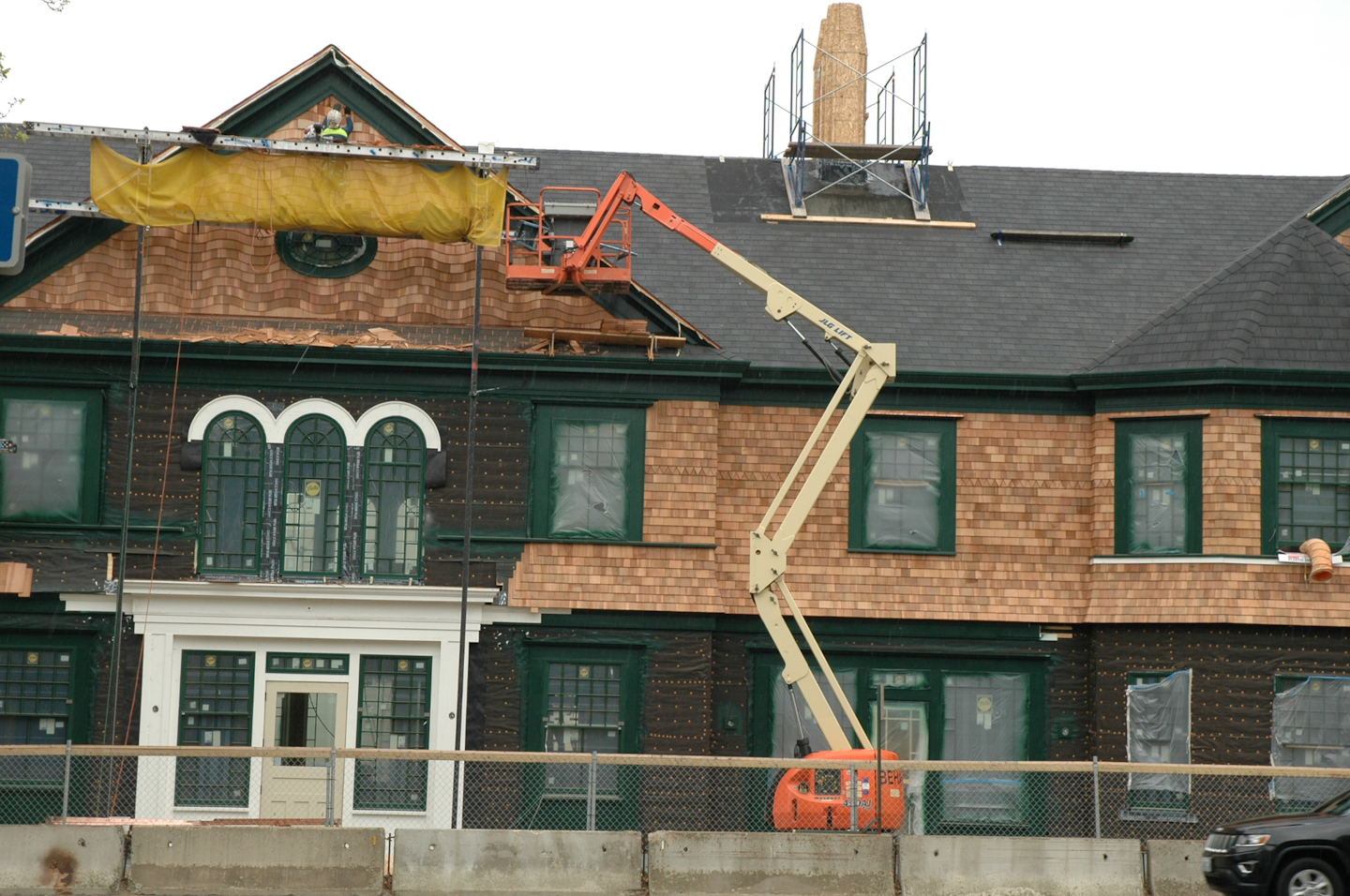 The Street Smart campaign is intended to encourage managers and operators to properly plan the setup for MEWPs to ensure safety when working around vehicular traffic.The campaign is intended to encourage managers and operators to properly plan the setup for MEWPs when working around traffic. "If you just hope a driver won't hit your machine, then you are not really protecting yourself properly," Delahunt emphasizes. "You should be doing everything you can to make sure that machine is put in a safe position, because you can't control what the driver does. Plan to segregate the traffic and position the MEWP to avoid exposure to vehicles."
The Street Smart campaign stresses the importance of having a good traffic management plan to segregate traffic from where the MEWP is positioned and to ensure proper visibility. Key points of guidance in the campaign include:
Plan ahead – Assess risk; develop and use a traffic management scheme.
Be visible – Wear hi-vis PPE to position cones/signs. Ensure vehicles are conspicuous (use flashing beacons/rear chevrons) and work areas well lit.
Manage traffic – Use temporary traffic lights or close roads to separate the working area. Use signs and cones for maximum warning to oncoming vehicles.
Implement an exclusion zone – Segregate the working area from passing vehicles. Position the MEWP so it does not overhang into traffic.
Load and unload safely – In a well-lit area, away from traffic or obstructions. When unloading next to a road make sure it is segregated from traffic.
"This campaign highlights key risks and how to avoid them," Delahunt states. "We hope that, along with previous IPAF campaigns such as Plan Ahead for Safety and Back to Basics, it will continue to help people use powered access safely." 
Read Next: Preventing MEWP Accidents By Sharing Analysis