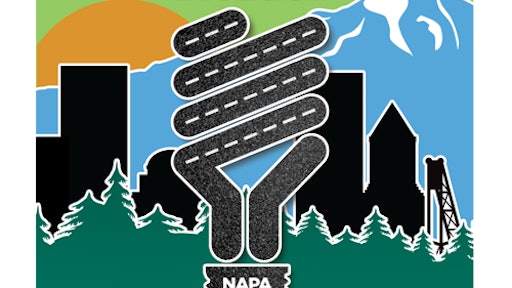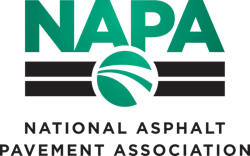 Whether you're a contractor starting or growing your company's sustainability program and business plan, an agency/road owner looking for asphalt industry innovations in line with your sustainability mission, or an industry professional ready to learn the economic, ecological, and social benefits, the Asphalt Sustainability Conference West has valuable takeaways. It will be held Oct. 13-14 at the Marriott Portland Downtown Waterfront in Portland, OR.
The conference opens on the Tuesday, Oct. 13, with an optional tour and lunch before the start the first themed session in the afternoon. Taking notes from other successful businesses that have developed their own models for sustainability, the optional tour and lunch is at one of Portland's sustainable breweries, Hopworks Urban Brewery (HUB). The brewery is a leader is its industry's sustainability and participates in the beer industry's environmental product declaration (EPD) program.
The conference is organized into three half-day themes where attendees will gain important knowledge to bring back to their organizations. Here is a sample of the educational sessions:
Theme 1: Building on Sustainability
Session: Building Business Through Green Construction
Adam Hand of Granite Construction presents a business case for contractors who are interested in developing a sustainability program that resonates with agencies and the general public. Topics will include: developing an organization-wide commitment to sustainability, transparency, communicating that commitment through a corporate sustainability report, and how to market measurable sustainability efforts to remain competitive.
Other sessions in this theme include:
Sustainable Pavement Program, Gina Ahlstrom, Senior Pavement Engineer, FHWA
Specifying Sustainability, Jeralee Anderson, Executive Director, Greenroads
Theme 2: Sustainability in Practice for the Asphalt Industry
Session: Using Tires to Make Better Asphalt Roads
Ground tire rubber (GTR) is becoming more commonplace as a sustainable supplement to improve asphalt mixtures. Contractors have been enjoying the financial benefits of including GTR; however, with an increase in products and techniques to consider, how are companies to know which methods to choose? Robert McGennis of Holly Frontier Corp. outlines the various methods and how the materials fit into pavement specifications.
Other sessions in this theme include:
Plant Operations Innovations for Sustainability, Ron Sines, VP of Asphalt Performance, Oldcastle Materials
Maximizing the Benefits of Recycled Materials, Brian Wood, Executive Director of Plantmix Asphalt Industry of Kentucky (PAIKY)
Adding Life to Pavements, Joe Mahoney, Professor, University of Washington
Porous Asphalt as a Sustainable Practice, TBD
Theme 3: Measuring the Sustainability of Asphalt
Session: Defining the Boundaries for Environmental Performance
NAPA's Environmental Product Declaration (EPD) Program has made substantial strides since it was launched in 2014. The Product Category Rule (PCR) Development working group has drafted the set of rules necessary to quantify an asphalt mixture's environmental impact. Learn from a panel of diverse stakeholders why a PCR was developed, what it means for the asphalt industry, and how an EPD could soon be a staple of the job bidding process.
Other sessions in this theme include:
Tracing Sustainability Back to the Source: Intro to LCA/EPDs, Steve Muench, Associate Professor, University of Washington
Assessing the Industry's Environmental Impact, Amlan Mukherjee, Founder of Life Cycle Solutions and EPD Program Facilitator
Making EPDs Work for You, TBD
Experience Sustainable Pavements: The Use Phase, Richard Willis, Lead Researcher, NCAT
Visit AsphaltPavement.org/SustainabilityConference for the full agenda, and most up-to-date information on education sessions and networking opportunities. The $300 early-bird rate ends Sep. 18; register today!