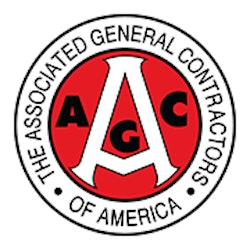 The Associated General Contractors of America will continue to provide highway work zone safety training classes next year thanks to a new federal safety grant the association earned.  The association will use the $120,000 Susan Harwood Training Grant from the U.S. Department of Labor to offer the safety training classes designed to prevent injuries among highway, street and bridge construction workers, officials said.
"No amount of safety gear will protect a worker if they get hit by a speeding vehicle," says Stephen E. Sandherr, the association's chief executive officer.  "The best defense from crashes is teaching crews how to set up and operate safer work zones"
According to the latest federal safety data, from 2003—2010, 962 workers were killed at road construction sites between 2003 and 2010.  Meanwhile, a survey conducted by the association earlier this year found that 50% of contractors had vehicles crash into their work zones during the past year.  Even worse, workers are injured in 16% of those crashes and killed in 9% of those crashes.
The highway work zone safety program will be offered in six different locations beginning in January 2016.  Sandherr added that association expects the training to have the impact of reaching and protecting thousands of workers on hundreds of job sites by incorporating best practices that will be used over and over. 
The program will provide comprehensive information about proper set up of highway work zones, flagger safety and heavy equipment management, he added.        
In addition to the highway work zone program, the association offers a variety of safety programs and materials that many member construction firms currently use on areas such as fall protection, crane safety and safety program management.  The association offers educational materials to member firms as well as online and in-seat safety training programs.