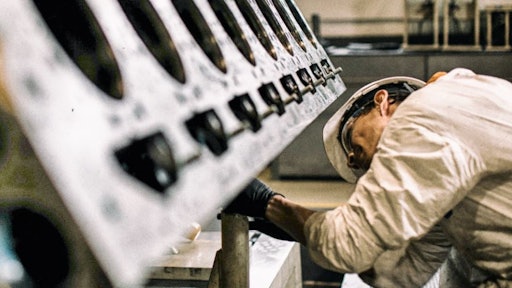 By Lonnie Fritz, Market Professional, Construction Industries, Caterpillar Inc.
Your machine is getting older and you've just been told it needs an expensive repair. Do you fix it or get rid of it? The decision isn't always obvious. There's a rule of thumb that says when the cost of repairing an old machine exceeds 50% of the price of a new one, it's probably time to replace the unit. But even though high repair costs play a key role in the decision, don't forget to include these other costs as you run the numbers.
• Taxes – You'll pay higher taxes on a new machine than you will on a repair or rebuild.
• Depreciation – High depreciation expenses incurred during the first few years after a new machine is purchased can deliver a big hit to the income statement. The economics of repairing or rebuilding an older asset that's already been depreciated may be more favorable. 
• Warranty – Future repair costs can be reduced or avoided with a new machine warranty. Some rebuilt units also come with same-as-new warranty coverage, which helps control repair costs.
• Fuel – Newer models use fuel more efficiently than older ones. But you can buy a lot of diesel with the money you'd save repairing or rebuilding a machine, rather than replacing it.
• Disposal fees – If you're getting rid of an asset, make sure to account for the cost of safe disposal.
• Training – If you replace an aging asset, you may need to spend extra time and money on operator training.
• Technology – New machines continue to be configured with technology features that increase safety, productivity, efficiency and profitability. The realized value can more than offset the additional upfront cost difference.
• Production losses – Any time a machine plays a key role in production, downtime gets expensive. Repairs are usually the fastest way to get machines back to work. Rebuilding takes longer, and a new machine purchase can require even more lead time.
• Opportunity costs – Consider the investments you'll have to forego if you choose to replace a machine. Would it make more sense to repair or rebuild the asset, freeing up the extra capital to fund other priorities?
• Competitiveness – As you review the options, think about how each affects your competitive position. Will a repair or rebuild keep you in the game? Or do you need new capabilities to bid more jobs, serve more customers and grow top-line revenues?
There's nothing simple about the decision to repair, replace or rebuild. For the best results, run the numbers with someone who knows your equipment, understands your business and can guide you through a thorough analysis of the costs and benefits.