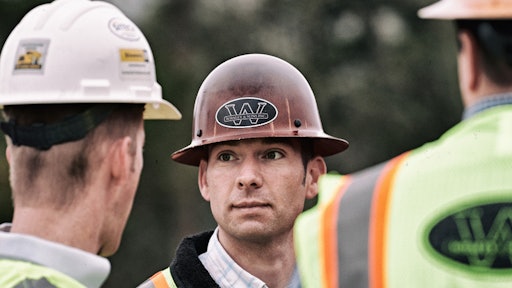 By Scott Hagemann, Market Professional GRADE technology, GCI, Caterpillar Inc.
Workplace culture is a topic that means different things to different people. I like to think of it as an organization's personality—its spoken and unspoken values, attitudes and behaviors. In the construction business, culture typically revolves around safety and efficiency—avoiding accidents and injuries, meeting deadlines, delivering quality work within budget. While these priorities remain at the heart of construction culture, we're seeing several new trends emerge, particularly as companies compete for top talent in a younger, more diverse labor pool.
Foster purpose
Some research suggests that millennials value "purpose over paycheck." Money matters, of course, but so does the desire to be part of something important. One company we work with competes for top talent by fostering the belief that building roads, homes and retail spaces is actually building community. The owner is quick to emphasize that construction work is "service to others." It's a way to "bring new opportunities and new people to the area. So if you work with us, you're part of something that could be great one day."
Never stop learning
An environment that encourages continuous learning is also important to many people you're recruiting. They're interested in working for employers that invest in education and are eager to try new things. A contractor we know makes reading a high priority—business books, philosophy, practical advice on leadership. He aspires to keep everyone "learning as much as we possibly can," an attitude that fuels the desire to do things differently and keeps the workplace interesting.
Technology speaks all languages
A culture that embraces technology may be extra appealing to prospective employees, especially those raised on video games. Higher-tech equipment tends to be easier and more comfortable to operate. It's also helpful when the workforce is diverse. "There's no language barrier when it comes to technology," explains an equipment owner we serve. "If we have different operators from different ethnicities, they can all operate that machinery because everybody's used to the technology."
How does your culture stack up?
If you're struggling to find and keep great employees, maybe it's time to take an honest look at your culture. Can you connect the work you do with a larger purpose? Do you encourage lifelong learning? Are you adopting technology or avoiding it? The answers to these questions may help determine whether you have what it takes to attract and retain today's workforce.