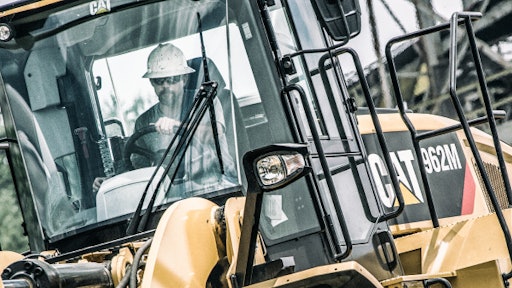 By Jason Hurdis, Global Market Professional, Construction Materials Industry, Caterpillar Inc.
As you look for ways to control costs, be sure to engage your operators. With the right skills and training, they can help you achieve big cost savings. Here's how.
1. Reduce fuel costs
Well-trained operators typically use 10% to 12% less fuel than those who have not been trained. So to keep a lid on fuel costs, teach proper operating techniques, provide guidance on limiting idle time and encourage the use of fuel-saving features like Economy Mode.
2. Finish jobs faster with less rework
Provide your team with technology-enabled equipment and they'll be better able to work quickly, safely and economically. With access to onboard grade control products, payload management tools or compaction technologies, operators of all skill levels can do more work in less time at a lower cost.
3. Reduce wear and tear on equipment
The right training and technology can also prevent operators from misusing equipment and driving costs higher. Overloading a truck, for example, stresses structures, accelerates engine and transmission wear and shortens tire life. Teach operators to avoid overloading and provide technology like Cat Payload that tracks load weight in real time to optimize loading efficiency and contain costs. 
4. Find problems before failure
Operators often discover product problems first – during daily inspections or on the job. Encourage them to be alert for unusual noises, vibrations or changes in performance. Take their concerns seriously. And follow up on their observations using telematics data to confirm and resolve problems cost effectively. 
5. Prevent costly accidents and injuries
When operators get hurt, the costs add up: penalties, medical bills, lost productivity, litigation, reputation. While you focus on training and culture to reduce the risk of accidents and injuries, manufacturers like Caterpillar will keep improving product design – adding features and technologies that protect people and profits.
Engage your operators
The battle to control costs never ends. As you continue fighting, make sure to engage the front line. Well-trained operators running quality equipment in a positive work environment can help you meet new benchmarks for safety, efficiency and profitability.