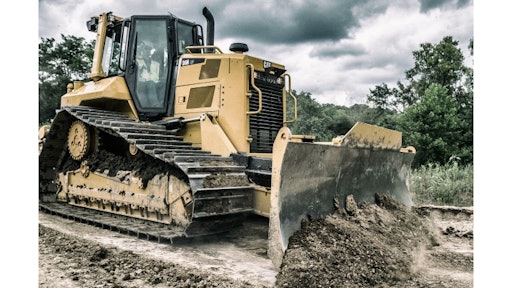 By Sam Meeker, Market Professional, Dozers, Caterpillar Inc.
I'm sold on the value of automated blade control for dozers. In my work with heavy equipment owners, I've seen just how much time and money these systems can save. But as I talk technology with contractors and others, I always make sure they can answer this question first: Is your tractor equipped with the right blade?
In order to get maximum returns from your investment in automation, you must be using the right blade for the job. Your equipment dealer is in the best position to help you select a blade. Together you'll look at factors such as:
Size of dozer
Types of materials you're moving
Applications you expect to work in
Terrain, underfoot, push distance and other site conditions 
Productivity, cost and utilization goals
Many choices are available:
Universal (U) blades are ideal for pushing big loads of light or easy-to-doze materials over longer distances.
Semi-universal (SU) blades allow quick loading and excellent penetration, even when materials are tightly packed.
Straight (S) blades tend to be smaller and more maneuverable and can accommodate heavy materials.
Variable Pitch Power Angle Tilt (VPAT) blades deliver maximum versatility in a broad range of applications from site development to finish grading.
Specialty blades are also available for reclamation, pioneering, push-loading, landfill and many other applications.
Once you know your machine is equipped with the right type and size of blade, you'll want to learn more about blade control technologies. Ask your dealer about products like Cat Grade with Slope Assist, a standard feature on the new Cat D6. It holds the blade at a target slope, making it much easier for the operator to work efficiently. Or check out Cat Grade with 3D, an optional automated blade control system that boosts productivity by up to 50% over traditional grading processes.
Learn more about Cat dozer blades here.