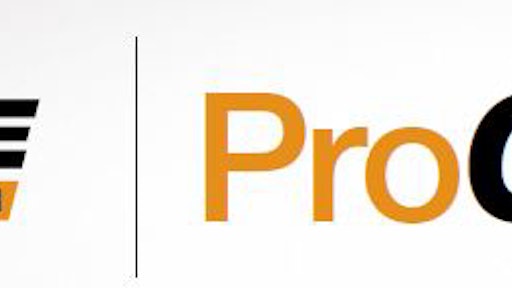 Case has joined Komatsu as the only equipment manufacturers so sure that dealer maintenance contracts are a good thing that they're offering them for free. 
Case ProCare is a package of whole-machine warranty and full maintenance contract for three years or 3,000 hours, whichever comes first, backed by complementary telematic monitoring of the machines during the warranty period. It comes at no additional cost to the purchase of CX130C and larger excavators, 521F to 1221F wheel loaders, the M Series crawler dozers to be introduced later in 2013, and motor graders.
Case dealers will monitor new customer machines -- using Case SiteWatch telematics, which come free with the ProCare program -- schedule maintenance with customers, inspect machines when they're on site, and make necessary repairs under warranty. They get reimbursed directly by Case for their work.
Normal wear parts aren't covered under the warranty, but parts selection and replacement schedules are details customers can work out with their dealers.
Customer benefits of ProCare are the same as those pitched for decades in equipment manufacturers' and ambitious dealers' marketing of extended warranties and service contracts.
"What we're trying to do is make it easy for the customer from the perspective of understanding what his costs are up front," says Rhonda Monks, director of service in North America for Case Construction Equipment. "So for the first for the first three years that he owns that piece of equipment, he knows that he's making his payments, and that's it."
Everyone knows machine prices have been escalating dramatically with the implementation of emissions controls on diesel equipment. But Monks says ProCare added no extra cost to the machines in the program except for passing on the cost for the telematics modem.
Case expects ProCare to help them buy heavy-equipment market share.
"(The cost) is significant," Monks says. "And we've stepped up to the plate to support our Case customers and to build our name in the marketplace for heavy equipment.
"We're trying to get our name into the heavy equipment side of the business," she adds. "Because we can't live on skid steers and loader backhoes alone."
It's an intersting strategy. It will inevitably draw the spotlight onto particularly good Case dealers. Their customers will be happy with the program, and I'm curious to find out how many of them will able to sell extended versions of ProCare to customers who grow accustomed to the luxury-car treatment.
If enough dealers are able to execute ProCare with aplomb -- scheduling and conducting maintenance conveniently and improving uptime with timely repairs -- the entire Case organization's customer-support image could benefit.
Maintenance and repairs for three years at no added cost should be a pretty compelling deal. Whether or not its value succesfully translates into more heavy-equipment market share for Case is partly a function of buyers' perceptions, and that could be a problem.
Ambitious dealers have been marketing service contracts and extended warranties, typically as add-ons to a purchase, for decades. A handful have been successful, a little moreso with extended warranties.
Cost is the primary challenge. But with prices ranging from five to 15 percent of purchase price of a machine (depending on the machine and terms), it's surprising that there aren't more examples of contractors using dealer maintenance programs.
Equipment owners who overlook overhead and even-more-subjective downtime costs and residual value in their own accounting inevitably undervalue maintenance contracts and extended warranties.
It will fall to Case to convince a market that has demonstrated that it undervalues equipment maintenance services and extended warranties to switch heavy-equipment brands in pursuit of maintenance services and extended warranties.
Brochure: Case ProCare Support Program