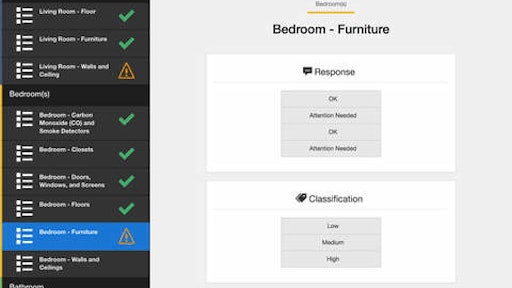 Mobile app: Mobile Inspection
Developer: Cityforce Inc.
Cost: Free
Available on: Apple and Android devices
Contractors can replace their clipboards and paper checklists with their mobile devices and the Mobile Inspection mobile app. The app allows anyone to configure or customize checklists and punch lists to capture data by one or more inspectors, technicians or safety coordinators.
Individuals can capture any type of data including images, text, drop-downs, multi-select items, checkboxes, etc., while in the field. To help complete inspections consistently, Mobile Inspection app users can create a common list of items for each site.
All of the information captured in the field is immediately stored digitally within the user's mobile device and synched to the central server later.
App features:
Checklists can be scored and ranked for easy trend analysis across sites within an enterprise
Configure email notification
Allows customers to gain access to system to view inspections completed for them
Use smart phone to take photos during an inspection
Control who has access to completed inspections
Read comments from inspectors about an inspection
Custom integration to third party systems