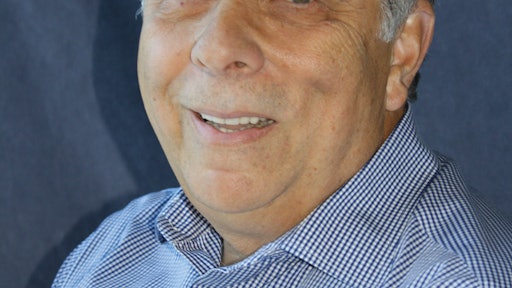 Now that he has stabilized Chrysler Corp. and is executing his plan to add small cars to its auto lineup, Sergio Marchionne, CEO and chairman of Fiat, is turning his attention to Fiat Industrial.
Marchionne carved out all the non-automobile businesses that Fiat owned and put them into a separate company, Fiat Industrial, listed on the Turin and New York Stock Exchange (ticker symbol FI). Fiat Industrial's businesses include CNH (Fiat owns 88.4 percent of the parent company to the Case and New Holland brands), Iveco trucks and engines and FPT a manufacturer of large-bore diesel engines used in ships. Marchionne's strategy was to separate the businesses so that financial markets would value both businesses as "pure plays" instead of as a conglomerate.
There is also speculation in the Italian press and on Wall Street that the Agnelli family, which owns controlling interest in both companies through Exor its private holding company, will merge Fiat with Chrysler and then move the stock listing of both out of Italy most likely to the New York Stock Exchange and London.
Marchionne was brought in to reorganize Fiat and unlock the value of the individual brands. Marchionne's plan is to get investors to fully value the companies alongside their peers. So Chrysler would be valued alongside of other automobile companies and CNH would be valued alongside companies such as Deere, Cat, etc.
"We are suffering from a holding company discount," Marchionne said. "It has not gone away as the result of the separation of Fiat Industrial from Fiat."
And it appears to me that the market has not properly valued Fiat Industrial. Will Marchionne split it up to unlock its value to shareholders?
Marchionne is a very driven man. Readers can view a YouTube interview with 60 Minutes to get a flavor for what it would be like to work for him.
He appears to be turning his attention to CNH. So far this year CNH's chairman and CEO, Harold Boyanovsky, retired. Marchionne has assumed those titles.
Case Construction Equipment President Jim McCullough left shortly after Boyanovsky. He's been replaced by Mario Gaspari a New Holland Construction Equipment guy who had previously been at Fiat. The choice of Gaspari appears to be a typical Marchionne people selection. He reached deep into the organization and lifted Gaspari from running the New Holland operation in India to now running CNH worldwide construction equipment operations.
It's anyone's guess what will be next, however, it is rumored that CNH has been given the OK to identify and acquire "bolt-on" businesses and product lines. This type of acquisition strategy is typical for companies that are trying to increase their share value.
Will Marchionne bulk up CNH in order to make it more valuable when he spins it off from Fiat Industrial? Marchionne's actions may be the beginning of the next industry consolidation.