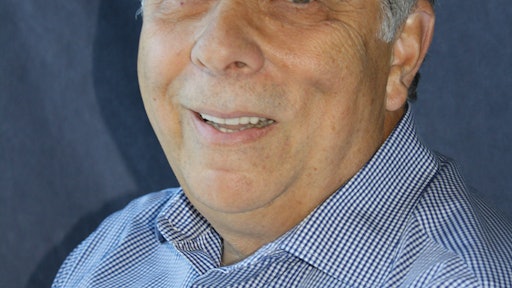 Volvo was busy last week. The company sold its equipment rental business, Volvo Rents, for slightly more than $1 billion, and purchased the articulated and rigid hauler business from Terex for about $160 million. What's going on?
Volvo to sell Volvo Rents to Platinum Equity
Volvo obviously no longer wanted to be in the rental business. It got there through a circuitous route. The company tried encouraging its dealers to enter the rental business but never succeeded. Dealers were focused on the larger Volvo products. I think there was one Volvo dealer that took on a rental franchise.
There was no lack of effort on Volvo's part. The company advertised Volvo Rents franchises in The Wall Street Journal's classified ad section. The company offered huge incentives to interested parties including cash, training, and facilities planning. 
But Volvo also wanted 4 percent of franchisees' total rental as well as pledge to buy everything through Volvo Rents operations for 15 years. Most people I spoke with that had rental industry experience thought the business plan was fraught with problems, not the least of which was the equipment rental business' notoriously thin margins. Paying that portion of revenues to Volvo could eat all of an operation's profit, especially in a downturn. And by making all fleet purchases through Volvo's purchasing department, a franchise owner couldn't shop around on their own for the best deals.
Volvo launched Volvo Rents in 2001 and has run it since then. There are 130 branches in the U.S., Canada and Puerto Rico, with about 2,100 employees. 
The company hasn't disclosed Volvo's Rents' past business results so we don't know if it was profitable throughout its history. However, when Volvo announced the sale they disclosed that Volvo Rents had revenues for the first nine months of 2013 of approximately $470 million and an operating loss of $7 million. Volvo Rents will generate nearly $625 million in 2013 revenues, if you annualize the revenues and assume their fourth quarter equals the other three. That's a huge revenue jump from 2013 when Volvo Rents reported annual revenues of $333. If we assume that the 2013 EBITDA margin was 30% on $625 of revenues, then Platinum is paying about six times EBITDA. 
Volvo spent the past two years buying franchises and converting locations to wholly owned Volvo Rents operations. The company also purchased a number of small rental companies to fill in geographic voids and make the business more attractive to buyers. Volvo Rents also put all the locations on a common computer platform.
The buyer, Beverly Hills, Calif.'s, Platinum Equity, is a sophisticated buyer of businesses and has a huge portfolio. In the equipment space the company owns Maxim Cranes, Keen Transport, Nesco a small rental company in Indiana, and in May of 2012 purchased 65 percent of Caterpillar Logistics. The Volvo Rents deal is expected to close by the end of the 2014 first quarter.
A number of equipment manufacturers have owned distribution and rental businesses. Problems always seem to arise when the manufacturers try to smooth out production and use the business as an inventory repository. I'm not saying that Volvo did that, but it is a common problem. Caterpillar owned and operated Carter Machinery its Virginia dealer for about 10 years. In the 1980s Case derived 60 to 70 percent of its construction equipment sales from a huge network of retail outlets. Komatsu, JCB and Deere have all dabbled in the dealer side of the business. Although it's tempting to try to control the flow of products into customers' hands, it is hard for a manufacturer to replicate the entrepreneurial spirit you get when someone has his or her personal money at stake. Obviously, Volvo came to the same conclusion.
On the same day as the Volvo Rents announcement, Volvo Construction Equipment announced it will purchase the Terex hauler business, Terex Equipment Ltd., for approximately $160 million cash. The deal includes both rigid and articulated haulers, the the main production facility in Motherwell, Scotland, and related assets and intellectual property. It also includes the distribution of haulers in the U.S. as well as a 25.2 percent holding in Inner Mongolia North Hauler Joint Stock Co. (NHL), which manufactures and sells rigid haulers under the Terex brand in China. NHL is listed on the Shanghai Stock Exchange.
Volvo Construction Equipment Set to Acquire Hauler Business from Terex
Commenting on the rationale of the deal Volvo CE's president, Pat Olney said: "This is a strategic acquisition that offers Volvo CE considerable scope for growth. The addition of a well-respected range of rigid haulers extends the earthmoving options for customers involved in light mining applications."
The businesses in the acquisition (excluding NHL) had 2012 sales of approximately $370 million and operating income of approximately $33 million. In the first nine months of 2013 sales reached about $172 million and operating income about $5.5 million. The holding in NHL will likely be accounted for using the equity method in accordance with IAS 28 (one-line consolidation). The acquisition will increase the Volvo Group Industrial Operation's net financial debt by SEK 1billion.
The line includes five models of Terex rigid haulers, with payloads ranging from 32 to 91 tons. The rigid haulers will extend Volvo CE's position in light mining; an industry sector complementary to general construction, oil and gas, aggregates and quarrying and road building -- segments where Volvo CE is already active.
It's the second time Volvo has been in the rigid hauler business. In 1994 Volvo started a joint venture with Hitachi, Euclid Hitachi Heavy Equipment Inc.  Hitachi purchased Volvo's shares in the venture over a period of time and by 2001 owned the entire business.
The deal also adds three models of articulated haulers to the Volvo portfolio of seven models. It is not clear to me how the three Terex articulated haulers, with capacities from 25 to 38 tons, will be integrated into the Volvo product line. Volvo already produces seven models that range in capacity from 26.5 tons to 43 tons, so there is some obvious overlap of capacities.
The Volvo announcement pointed out there is an extensive field population of Terex trucks and that they see opportunities for considerable growth in emerging economies. That many be a coded message that Volvo will use the Terex machines as "value" models in markets with less-demanding diesel emissions regulations, where prices are very competitive.
The acquisition adds approximately 500 employees to Volvo CE's existing workforce. It also allows for the continued use of the Terex brand name on the machines for a transitional period. They didn't say for how long. The deal is expected to be finalized during the second quarter of 2014.
There have been rumors for the past year that Terex would like to sell its truck business.  The business does not fit with its other construction product lines that are focused on the lower end of the construction equipment product spectrum. The Terex construction line up will now consist of five product lines:
Excavators
Mini Crawler Excavators
Midi Crawler Excavators
Compact Wheeled Excavators
Loaders
Backhoe Loaders
Skid Steers
Compact Track Loaders
Compact Wheel Loaders
Compaction Rollers Site Dumpers
Power Swivel
Power Tip
Elevated Discharge
Material Handlers
Loading Machines - Scrap/Recycling & Portside
Attachments
The Terex Construction Equipment business had revenues for the first nine months of 2013 of $796 million. 
The Terex truck business had 2013 nine-month revenues of $172 million. Without the truck business, Terex Construction Equipment would have had 2013 revenues of approximately $624 million. Terex has had profitability problems with its CE business sector for several years. The CE business had an operating loss of $22.4 million for the first nine months of 2013. Presumably, selling the truck business will improve the CE group's profitability.