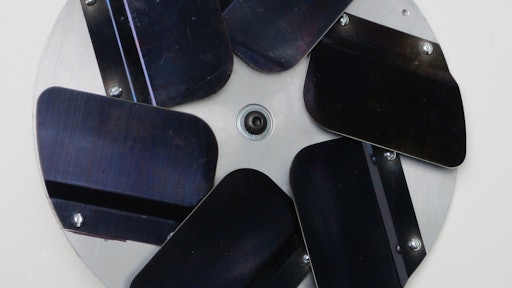 Kipper Crete LLC
Kipper Crete, LLC's attachment The Kipper KPR-11.5-CP (Collapsible Pan) features six blades. 



Specs
The size of the Kipper Crete LLC allows contractors to easily get in smaller areas, work around obstacles, and get close to edges.Kipper Crete LLC
Size: 11.5-in. troweling diameter
Weight: Under 22 lbs. - The lightest power trowel in the industry when attached to Milwaukee-brand equipment (see image)
Blades: Six
All of Kipper Crete's trowels can be attached to a variety of variable speed controlled drills or polishers, turning them into either walk-behind or handheld power trowels. 
Request More Information
Fill out the form below to request more information about
Kipper Crete's KPR 11.5 Collapsible Pan Attachment