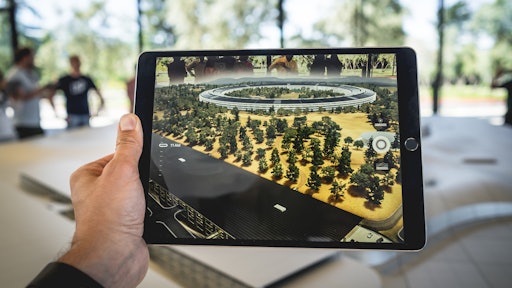 Photo by Patrick Schneider on Unsplash
Justin McFarland, senior vice president, Information Technology, McCarthy Holdings, Inc, parent company of McCarthy Building Companies, sees technology as "a vital and effective strategy to further mitigate the many risks of construction, from design phase services through delivery and beyond." It identifies the following major advantages:
Consistently meeting high expectations: The right application of technology and analytics helps owners achieve schedule, cost and quality goals.
Less rework: It's better to find errors in the virtual world than the real one.
Reduced costs: Avoid needless rework, because issues are identified earlier.
Accurate pricing: Virtual modeling helps estimate materials and labor more accurately.
Better collaboration: When everyone is on the same virtual page, teams work more efficiently and satisfaction grows — from the designers to trade partners to owners.
Stronger communications: Technology can make team members more productive by providing real-time access to up-to-date information.
More informed decisions: Immersion modeling provides owners with a deeper look at the project, earlier in the process. Early looks at the design begin socialization of its value. That way team members can make better decisions sooner, when changes cost the least.
Safer jobsites: Safety improves when technology helps organize jobsites and create new efficiencies.
Improved quality: Building virtually improves the quality of the experience, as well as the quality of construction.
Click on link to read more insights on technology in McFarland's blog, "The Search for Value".