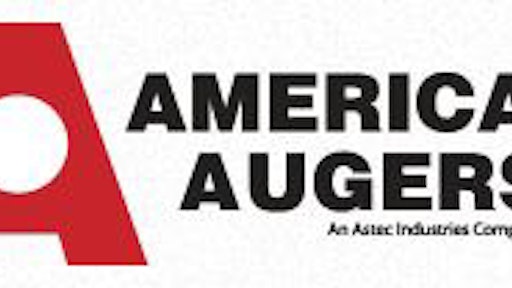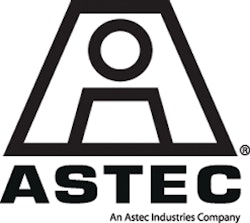 Astec Industries agreed to sell its American Augers subsidiary and certain assets of its Trencor large trencher product line to The Charles Machine Works of Perry, Okla., for approximately $55 million in cash. Total revenues of the sold business unit and product line were $42 million for the nine months ended September 30, 2012.
Astec expects the sale to close before the end of the year. Not included in the sale are the American Augers vertical oil and gas drilling rig product line and the four-track surface miner product line manufactured at Astec Underground. The vertical oil and gas drill rig product line will be relocated to GEFCO Inc., an Astec subsidiary located in Enid, Okla. 
Astec will continue to manufacture and expand the surface miner product line at its Astec Underground facility where it will also continue to manufacture its newly developed line of high pressure pump trailers used for fracking and well servicing. 
Commenting on the sale, Don Brock, Astec chairman and CEO, said, "We acquired the Trencor operation in 1988 and American Augers in 1999. These businesses have been very cyclical through the years. Our strategy has been to buy and grow companies; however, we sold our utility trencher and drill line to Toro earlier this year, and the opportunity became available to sell American Augers and the Trencor line of large trenchers at Astec Underground."
Of the retained vertical oil drilling rigs and surface miner product line, Brock said, "These products are a part of our strategy to grow in the energy and mining industries."
Astec also announced that today its board of directors declared a special one-time dividend of $1.00 per share to be paid on December 12, 2012 to shareholders of record as of November 20, 2012.
"We have maintained a strong balance sheet for several years but have not found the right acquisitions in which to invest our excess cash," said Brock. "While acquisitions are still a high priority for us, the board of directors decided to declare a special one-time dividend as a tangible return of value to our shareholders while the tax rates are still advantageous."
Companies in this article