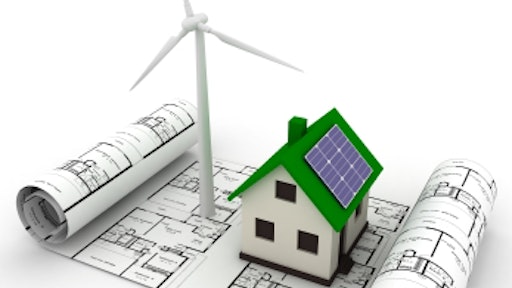 As a sustainable building contractor, you know your work requires you to jump through more hurdles than the average building professional. But even as the most conscientious contractor you may not realize the variety of risks this niche exposes you to – and this lack of awareness can prove financially catastrophic if it translates to project delays and liability lawsuits.
Frequently Overlooked Risk Exposures
Here's an overview of some of the most important risk exposures sustainable contractors have and how to prevent these exposures from causing major financial losses.
Initial cost hurdles: While public and private entities alike are enthusiastic in theory about sustainable building initiatives, many are less than thrilled about the practical matter of high initial funding costs for these projects. Contractors may find themselves walking a tightrope between soliciting subcontractor bids that let them stay on budget and verifying that those subcontractors can actually adhere to sustainable building standards. A short-term cost savings can translate to long-term liability exposure if a subcontractor offers a reduced price at the expense of adhering to sustainability standards.
Inexperience among subcontractors: Because of the relative youth of the sustainable building industry, there are fewer qualified subcontractors available than there are for standard construction projects. Verifying credentials takes time, which, if not planned for, can lead to project delays.
Limited availability of sustainable construction materials: Even if cost were no object for sustainable construction projects, finding suppliers capable of providing suitable materials can be a challenge. A limited pool of suppliers also means that contractors face a bigger risk of business interruption if one of those suppliers is forced to close (temporarily or permanently) by a natural disaster.
Completed products exposure: The unique physical attributes of many sustainable buildings mean contractors face completed products liability exposures that their counterparts in traditional building do not. Vegetative roofs, for example, can cause roof damage from leaks and the weight of soil. Problems with air quality, plumbing and mold growth can result from improper installation of sustainable systems — a real risk if subcontractors don't have experience with the materials or processes involved.
Unknown long-term performance of materials and designs: Sustainable building standards are fairly new, as are many of the products and materials developed to meet those standards. The long-term performance of such materials remains unknown, meaning that contractors have limited resources for estimating cost savings, replacement costs and other key financial indicators for building projects.
Sustainable certification hurdles: The point-based LEED certification system requires sustainable building contractors to adhere to stringent protocol. Failing to secure the points necessary for certification can expose contractors to lawsuits from unhappy property managers and owners. Case in point:?  Shaw Development v. Southern Builders. In 2008, Maryland-based Shaw Development accused Southern Builders of failing to adhere to LEED Silver Certification standards, which cost the developer $635,000 in lost tax credits. The case, which eventually settled out of court, is considered a landmark for the green building industry and should serve as an instructive model for other contractors.
Untested contract language: Like much of the green building industry, the legal language that regulates what sustainable contractors must do and what standards they must meet is largely uncharted in the court system. Translation: There is a lot of leeway for dissatisfied developers to challenge contractors for professional liability failures. The outcome of such challenges will depend in no small way on the caliber of a contractor's legal representation.
Limited availability of insurance products: Insurance companies are by nature risk-averse, and tend to shy away from business models with uncertain risk profiles. While more insurance providers are getting into the sustainable building and contracting game, it's still harder for sustainable contractors to find coverage than for their "regular" counterparts.
The good news about risk management for sustainable building contractors is that knowledge is half the battle. Being aware of the risks that present themselves goes a long way toward ensuring that those in sustainable building aren't taken off-guard. 
4 Tips to Reduce Your Risk 
Devote adequate resources to research and planning. Lining up backup supply channels, vetting subcontractors and meeting certification standards take time. Leaving room in the schedule for delays helps you as a contractor avoid breach-of-contract allegations over missed deadlines and other professional liabilities.
Work with an insurance agent familiar with sustainable building risks. An experienced agent can save you time and hassle by knowing which endorsements to add to your policies and which insurance providers write coverage for those in sustainable fields.
Communicate about developers' goals for going green. For some developers, LEED certification (and accompanying tax incentives) are the main drivers behind wanting a sustainable building. For others, ongoing energy costs are the top draw. Communicating with developers about their goals can guide your decisions throughout a project. For example: where to save money and where to go all-out.
Review contracts with an attorney. While lawyers can't see the future, they can offer valuable feedback about language in your contracts that could work against you in the event of a liability lawsuit.
To read the full story, click here to download the Winter 2013 issue of Sustainable Construction.