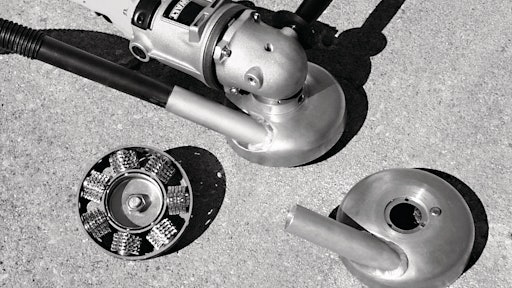 The Hooded Swirl-Off Scarifier features rotating clusters of cutters that scour surfaces to remove paint, rust, barnacles and other hard coatings.
Hood attaches to a vacuum to capture dust and particles that the Swirl-Off strips away. The tool's The scarifier and hood combo attaches to portable grinders, sanders, drills, or polishers. It can be used underwater to remove marine growths if a pneumatic tool is used.
Desmond-Stephan Mfg. Co.
Request More Information
Fill out the form below to request more information about
Hooded Swirl-Off Scarifier