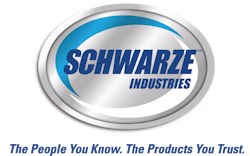 Schwarze Industries is pleased to announce the arrival of Brian Giles as Product Manager, beginning Monday, January 6.
Brian Giles previously worked at Elgin Sweepers for over 15 years where he was Product Manager as well as other product and marketing roles. Brian has a broad background in mechanical sweepers, industrial equipment markets and government bid markets and is a graduate of Northern Illinois University.
Brian will report to Greg Heyer, Vice President of Sales, Marketing, Customer Service & Product Management and Brian & his family will be relocating to the Huntsville, AL area in the near future.
"We welcome Brian and know he will be a great asset to the team with his broad knowledge and experience in the sweeping industry," said Greg.
Companies in this article