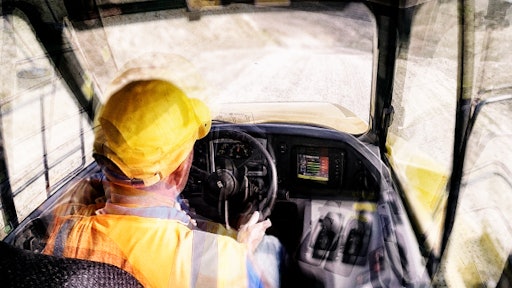 Lonnie Fritz, Market Professional, Construction Industry, Caterpillar Inc.
We talk about safety a lot in construction, as we should. It's priority one on the job.
Usually we focus on staying safe in, on and around heavy equipment, but there's another hazard lurking. Opioid addiction and substance abuse are hitting the industry hard.
Construction Labor Shortage May Be Contributing to Opioid Abuse
Too many workers turn to drugs and alcohol to deal with the pain of injuries, which are all too common in construction — the injury rate is 77% higher than the national average. Here are a few other facts that may surprise you:
What you can do? There's no simple solution to the opioid crisis, as policymakers in Washington D.C. are discovering. But there a few steps you can take to help prevent and address the issue on your jobsites.
Be proactive
Implement a pre-hire drug screening program to test employees before they are put to work.  This will insure that new hires are not starting employment under the influence of drugs.  Include random drug testing procedures in your organization to promote a drug-free company.
Prevent injuries that can lead to addiction
Addiction is a slippery slope. Say Joe is injured on the job, and his physician prescribes an opioid for pain. Joe takes more than he should so he can get back to work. He returns before he's fully healthy, risking further injury and more opioid dependence, and puts his coworkers in danger by working under the influence. How could all that be avoided? If Joe's work-related injury never happened in the first place.
Don't rush employees back to work
After an injury, many workers (like Joe) want to return before they're ready. Let them know your priority is their health and that you want them pain- and drug-free first. When they are back on the job, watch for the warning signs of addiction, which include mood swings, impulsive actions and risky behavior.
Travelers Helps Injured Construction Workers Reduce Opioid Use Nearly 40%
Talk about the problem openly
"The dangers of opioid use" is a great topic for your next all-employee meeting or safety talk. Discuss the facts, the warning signs and the places employees can turn for help. Ask for their ideas on how to make your operation safer and reduce the chance of injuries occurring.
Construction Industry Continues to Struggle with Drug Abuse
Help employees help themselves
Does your benefits program include an employee assistance plan (EAP)? Take advantage of it. EAPs give workers a confidential way to seek advice or report issues without repercussions. If an EAP or something similar isn't available, make sure your team knows you're there to provide help, not punishment.
Don't let your employees become another opioid or substance abuse statistic. Take action now by continuing to make safety the priority on all your jobsites and establishing a workplace that's open to talking about the issue.