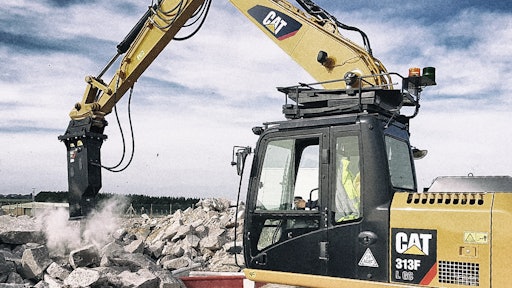 Caterpillar
I can't think of a single contractor I've talked to lately who isn't looking for ways to be more profitable. Some tell me they're expanding their areas of service both in territory and scope. Others say they've started bidding multiple phases of projects instead of just one. But one of the best stories I heard was how big of a difference adding an attachment made.
Attachments are an often overlooked way to put more work on the books and drive increased profitability. In fact, the right attachment can create a whole new line of business or expand jobsite capabilities. Here are some quick questions to think about as you consider adding an attachment:
Are you comfortable investing in a used attachment?
Buying used is a great way to get more value. Here are some quick tips if you're considering used:
Be sure you inspect components and common wear points on the used attachment.
Ask to see a working demonstration.
Take any relevant machine/tool specifications into consideration, such as hydraulic flow and pressure requirements as well as control and attachment coupling compatibility.
Could you use an attachment to
improve machine utilization on your current jobs?
Take a look at your most typical jobs and map out the utilization for your machines.
Are there periods where certain machines are sitting idle?
Could those machines be working if you had the right attachment?
How many working hours would it take to recoup the cost of the attachment?
Are there other jobs you could bid if you had an attachment?
Maybe you could configure a machine to meet new demands in your area. Many mid-sized cities are renovating their downtowns.
Excavators and backhoe loaders equipped with hammers, thumbs or grapples can work on demolition jobs.
Depending on your terrain, site clearing and preparation could be accomplished with attachments.
Are there seasonal opportunities you should consider?
What's the average snowfall in your region? Many contractors become successful snow removal companies in the winter months by adding the right attachment and leveraging their network of customers.
If you're not sure an attachment is right for you, see if the attachment you're interested in is available as a rental. It's a great way to do a trial run and get an idea of how much it can add to your business.