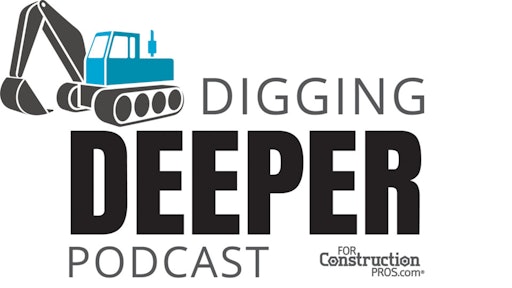 On this edition of the Digging Deeper Podcast, For Construction Pros writer Sheena Ingle sat down with Murray Rice of Richard and Rice Construction to get his insights on workers' compensation.
Workers' compensation provides coverage for employees or contractors who are injured on the job. If you're in the construction industry, this insurance is a vital component to every job and project.
Rice explains that general contractors don't just need to make sure they have adequate workers' compensation coverage, they must also ensure any subcontractors they hire carry policies that cover themselves and their own workers. 
Pitfalls of hiring subcontractors who don't carry adequate coverage
Rice says if you hire a subcontractor who doesn't carry adequate coverage for themselves or their workers, you may be liable in the event of an injury or accident. This results in your workers' compensation policy paying out, which can lead to high out-of-pocket deductible expenses (often thousands of dollars) and significant rate increases. 
Additionally, Rice says that many low-cost workers' compensation policies have residential exclusions. This means sub-contractors with residential exclusionary policies can only work on a certain number of residential projects per year. Once that number is exhausted (which can happen within a matter of days on large projects), the sub-contractor must be let go from the project, as he or she is no longer covered. 
Tips for verifying workers' compensation coverage
Rice stresses the importance of verifying that subcontractors have adequate workers' compensation coverage, and outlines what he and his colleagues do to protect Richard and Rice Construction. His company employs a person whose full-time job is to verify workers' compensation coverage for all subcontractors hired, including any subs they bring on to complete projects.
Read next: Everything Contractors Must Know About Workers' Comp Insurance Before Buying
He says it is of paramount importance to have everyone on a jobsite sign in, so their coverage can be checked. As all construction workers know, it is common for subcontractors to hire new laborers to get jobs done faster. Rice says this puts general contractors in specific danger of having workers on their sites that are not covered. Requiring subcontractors to report all workers and show they are covered by the subcontractor's workers' comp policy is crucial. 
Inadequately covered subcontractors, excessive workers' compensation claims on your own policy and high deductible expenses can cost you thousands of dollars and inflict serious harm on your business. Listen in to learn more about workers' compensation, the pitfalls of not verifying it and tips for protecting your livelihood.
Read more:
What All General Contractors Need to Know About Subcontractor Workers' Compensation
Why Companies Get Overcharged on Workers Comp and How to Get that Money Back
Early Intervention Lowers Workers Comp Claims
Tips to Cut the Cost of Workers Compensation Insurance
How to Save On Workers Compensation
Manage Workers Compensation Costs through Reserve Reduction
Working With Workers' Compensation: 10 Costly Return-to-Work Mistakes
Workers' Compensation Experts Show Employers How to Reduce Costs