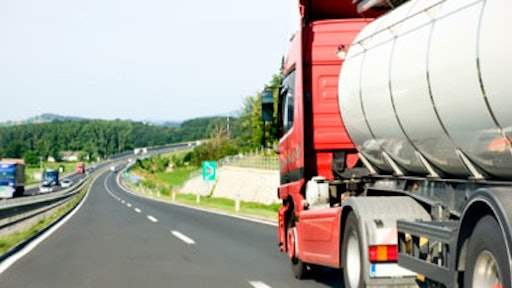 For years we've gone about business as usual with little to no thought about what our innovations were doing to the environment. And while the oil and gas landscape has changed dramatically over the last decade, especially in North America, there is still work to be done to right the wrongs of the past and drive innovations that better the atmosphere instead of harm it.
The technology-driven shale boom has transformed not only the prices of oil and gas commodities and their derivatives, but has also challenged the logistics of connecting new resources with customers.
While many of these challenges are being met in traditional ways through additional transport and processing infrastructure, this new production landscape is fragmented and, in many cases, cannot support the capital costs and time requirements associated with more traditional infrastructure additions (such as natural gas pipelines and gas processing plants). 
Founded in 2006 Greyrock sought to change that. Their revolutionary distributed gas-to-liquids (dGTL) process converts natural gas or natural gas liquids into pump-ready transportation fuels and environmentally beneficial blendstocks. This next generation diesel fuel source provides a clean-burning alternative for engines including drill rigs, light-duty and heavy-duty diesel engines for on-road vehicles, off-road vehicles, aircraft, military and marine vehicles. Its zero-sulfur composition not only provides engines with quality lubricity, but ultimately improves engine emissions and lifetime.
"We're passionate about helping with waste-gas issues related to our technology," says Robert Schuetzle CEO of Greyrock. "Our technology allows our customers and partners to convert waste that they would have otherwise been putting into the environment into a useable diesel fuel."
How it Works
Traditional gas to liquids applications are generally done on a massive refinery scale, making them difficult to deploy for day to day use. Think Shell, Sasol, etc. In fact, Shell's most recent facility was produced at a $20 billion dollar price tag. Not very economical for contractors.
"Operations that large first produce a wax and that wax has to go into a refinery to produce the finished diesel fuel," Schuetzle says. "That's what makes the operations so massive."
The small-scale, distributed gas-to-liquids platform that Greyrock deploys converts natural gas or natural gas liquids (such as ethane) into premium, transportation-grade diesel fuel. 
"What Greyrock has done is eliminate that wax process through a catalyst," Schuetzle says. "That allows us to go directly to the diesel fuel without creating that wax. This means we can really shrink the size of the production plants dramatically, deploy a lot less hardware and make the systems modular so they can be deployed in the field where these gas resources exist or in higher diesel priced markets as well.
"With the abundance of natural gas in North America, feedstock is very cheap. We can produce our fuels at a substantially lower cost than traditional oil refineries. Even today in a low oil price environment. It allows us flexibility in working with customers and wholesalers that are close to our production hubs to give them fuel quantities at an advantageous price giving a benefit over traditional diesel."
The diesel fuel that is produced also has some benefits over traditional diesel fuel, which provides significant benefits for end users Schuetzle says.
"It exceeds ASTM specifications in several areas. For one, the current standard is ultra-low sulfer diesel. Our fuel however is a zero sulfer diesel which makes the fuel much cleaner burning and much better for the environment when it's used."
The fuel also has a high cetane content, which contributes to the performance of the vehicle. Higher cetane allows vehicles to better utilize fuel, which will give the vehicle a better emissions profile.
"When we use our diesel fuel in older engines and in off road engines, we're seeing a dramatic reduction in emissions from the utilization of that fuel," Schuetzle says. "This is one of the biggest attributes of this product that we're pushing with our partners."
But Will it Work for You?
Clean burning diesel may seem great, but is it feasible for your fleet? For some contractors, they have no choice as they are facing requirements to upgrade their engines to comply with emissions regulations.  
"By using this cleaner fuel in those same engines, contractors are going to see better performance and an immediate reduction in NOX, CO and particulate matter emissions," Schuetzle says. "They don't have to add NOX aftertreatments or other hardware to comply in challenging air quality basins.
"The Greyrock team works with customer's development teams through all aspects of the development process, ranging from permitting and environmental assessment, to technology installation and commissioning," he adds.
While the process is designed for simplicity, to eliminate expensive processing, it is the result of almost ten years of engineering design and refinement. The dGTL systems are designed to reduce capital costs, allow for repeatable deployment and seamless integration with existing midstream or upstream infrastructure. Schuetzle says the system also accommodates the specific requirements dictated by location, plant capacity, feed gas availability and power requirements.
"Greyrock has developed engineering packages for a number of our customers based on various feed gases, plant sizes, and other unique attributes," Schuetzle says. "Greyrock's combination of technical expertise and on the ground operations experience enables the Greyrock team to better evaluate and design realistic engineering solutions. Greyrock also works with several key technology partners such as large, established syngas technology providers, equipment manufacturers, fabrication companies, and fuel off-take partners, to facilitate the efficient deployment and integration of its dGTL platform."
While gas to liquids diesel fuels are largely used in Europe, they are new to the North American market. Greyrock has commercial facilities going up throughout North America Schuetzle says, with many fully operational by early 2016. Solutions can be deployed through either turnkey equipment sales or customized licensing arrangements.