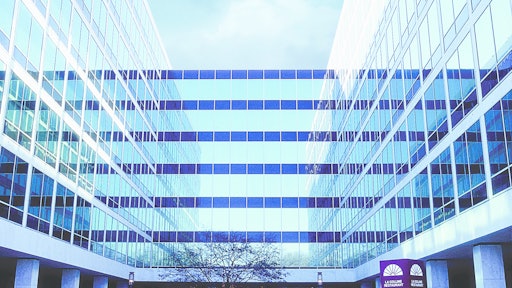 Sustainable building products and practices have flooded the construction industry over the past several years. According to the U.S. Green Building Council (USGBC), only two percent of all nonresidential building starts in 2005 were classified as green. By 2012, that number had jumped to 41%, and experts predict that sustainable buildings will make up nearly half of all nonresidential construction by the end of 2015. 
It's clear that sustainable building is quickly becoming the industry standard. And thanks to a number of innovative, technological developments, "going green" is becoming easier for today's builders. 
Competition Leads to Innovation
A primary catalyst for this industry-wide change is growing demand for energy-efficient, environmentally friendly buildings. Consumers appear to be increasingly valuing sustainable products and materials, and building owners value the efficiency and cost effectiveness of sustainable buildings. This shift is transforming the way builders approach new projects.
The desire for green buildings has also resulted in competition and innovation within the building products industry. Today, more than ever, manufacturers of construction materials are focused on developing high-quality products that help buildings meet industry sustainability standards, from energy-efficiency and indoor air quality to recyclability at the end of a products life. 
Eastman, a leading specialty chemical company, is focused on sustainable innovation, including markets such as transportation and building and construction. As of 2015, more than 70% of Eastman's new product revenue comes from sustainably advantaged products, which have come to represent the major growth-driver for business. 
R&D investment has led to breakthroughs in sustainable innovation such as: 
High-performance window films, which improve the insulating power of existing glass as part of the building envelope. Window films save energy by blocking UV and IR radiation – ultimately stabilizing indoor temperatures (which reduces HVAC costs) and minimizing solar glare.
Updated flooring and carpet, which a joint team from Shaw Industries and Eastman developed using new technology that enables the separation of polyester carpet fibers from the backing material more effectively. The result is a quality fiber that can be reused in new applications and technology that can be used to recycle both nylon and polyester carpet.
Paints and architectural coatings specifically designed to significantly reduce volatile organic compound (VOC) emissions, which can result in smog, indoor air pollution and respiratory problems among building tenants.
Affordability
Increased demand for sustainable products has ensured they are becoming more competitively priced. Green building materials are no longer reserved for luxury, high-cost projects. New technology and innovation have resulted in affordable options available to nearly all builders, regardless of their projects' size and scope. 
Consider the costs associated with LEED certification as an example. According to the USGBC, more than 13.8 billion square feet of building space was LEED-certified as of August 2015. Builders can often secure LEED's silver certification – a respectable achievement – by spending only an extra one-to-two percent of the total project's cost on sustainable products and features. 
Product Transparency
Where can building professionals turn for information on green building products? Health Product Declarations (HPDs) and Environmental Product Declarations (EPDs) are two valuable tools. Both documents allow manufacturers to report on the materials or ingredients contained within their products. More specifically, HPDs focus on the health effects of the product, while EPDs detail the product's total environmental impact across the supply chain. 
Increasingly, manufacturers are conducting Life Cycle Assessments (LCAs) to measure the "cradle-to-grave" environmental impact of products – from the natural resources and energy used during manufacturing all the way through the product's end of life. LCAs offer a truly holistic analysis of building products and make up a primary component of EPD reports.
HPDs and EPDs are fairly new reporting tools within the industry, but they are becoming more and more common. In fact, several prominent architectural firms have pledged to only use products with available HPD and EPD information. These reports can be extremely helpful as architects and builders decide which materials to use in a building project.
The Bottom Line
According to the World Green Building Council (WorldGBC), green buildings will be increasingly marketable as investors and tenants continue to become more knowledgeable about the environmental and social impacts of building facilities. Already, there is a demonstrated link between the sustainable characteristics of buildings and their ability to attract more tenants and command higher lease rates. 
Equally important is the environmental impact of sustainable construction. The Center for Climate and Energy Solutions found that buildings account for nearly 39% of total U.S. energy consumption and 38% of the country's carbon dioxide (CO2) emissions, which may affect long-term weather patterns, or climate change. By incorporating green products and materials into building projects – even on a small scale – builders and contractors can promote efficiency and cost savings while simultaneously making buildings more sustainable and eco-friendly.  
About the Author: Ryan Spies is Manager of Sustainability Strategic Initiatives at Eastman Chemical