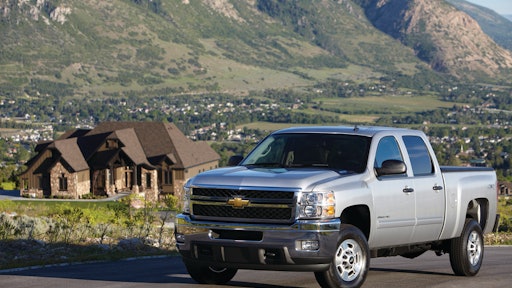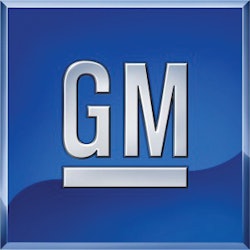 The 2014 Chevrolet Silverado 2500 HD and GMC Sierra 2500 HD bi-fuel pickup trucks will be available in the crew cab configuration. The bi-fuel pickups run on gasoline or compressed natural gas (CNG) and seamlessly switch between the two fuels for a combined range of 650 miles. They are available in standard and long-box and two- or four-wheel drive.
GM Offers Natural Gas Bi-fuel Versions of Silverado and Sierra 2500 HD Pickups
"Drivers said they wanted the flexibility of a bi-fuel pickup so they can drive without restriction, and still have the peace of mind that GM's warranty provides," says Ed Peper, General Motors U.S. vice president of Fleet and Commercial Sales.
As an extension of GM's manufacturing process, the single-tank CNG system is installed by a first-tier supplier, following GM's process and standards. Once the fuel system is in place, GM will deliver these trucks to a dealer or to an upfitter for customer-ordered modifications.
The pickups and the entire gaseous fuel system meet GM's quality, durability and safety testing requirements. These trucks are covered by GM's three-year, 36,000-mile new vehicle limited warranty and five-year, 100,000-mile limited powertrain warranty and vehicle emissions warranty.
The bi-fuel option is priced $11,000 above the suggested retail price of the base vehicle, and may be purchased through Chevrolet and GMC dealers. The vehicle meets all Environmental Protection Agency and California Air Resources Board emission certification requirements.
Request More Information
Fill out the form below to request more information about
GM 2014 Bi-Fuel Crew Cab Heavy-Duty Pickups