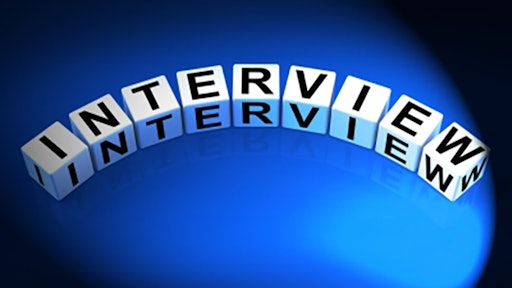 freedigitalphotos.net
"The way that you overcome any problems with candidate experience is to treat every candidate that interviews with your company, regardless of your interest in them, exactly the way you do a prospective client," says Kathy Cole, president of DK Cole Co., an executive search firm with a specialty division for construction operations and finance management positions.
She told attendees at the 2017 Construction Financial Management Association Annual Conference that applying the Golden Rule (treat others the way you want to be treated) to job applicants polishes your reputation as an employer, and improves your chance of hiring the best talent.
A CISCO study found that nearly all job candidates say your company's reputation is among the top criteria they use to decide whether or not to apply for the position you're trying to fill. Another study showed 80% of candidates use sources outside of your company to decide if they'll interview with you.
Company reputation becomes a significant factor in your ability to hire the best people, when good people are in short supply. Cole points out Corporate Executive Board research indicating a good company reputation attracts 43% more candidates than a company with a poor reputation.
"One key is to have the right people on your interview team," Cole says. She offered a couple of examples of how to identify the wrong people:
"We worked with a nation-wide specialty contractor client who was looking for an HR manager," Cole says. "They scheduled interviews with five candidates all in one week. Each one of those candidates sat in the lobby for over 30 minutes after their scheduled interview time, and when they did get into the hiring manager's office, he took phone calls during interviews and hadn't looked at any of the resumes. We did not fill the position with any of those five people.
"In another example, we worked with the president of a $300-million company on a CFO search. The president and I narrowed the search down to three candidates. It was really important to him that the COO have a good rapport with the candidate, so he let the COO lead the interview process. All three candidates declined to move forward because this guy [the COO] was . . . not charming. We did ultimately place somebody, but on the second round the president removed the COO from the lead interview roll on the second interview and put other executives in who had good communications skills and knew how to sell the candidate on the opportunity. That CFO has been doing a great job to this day."
More on Developing More Effective Hiring Practices
Cole called the weaknesses she routinely sees in her clients' employment practices "hiring process risks" because they allow the best job candidates to slip away from talent-constrained construction companies. Here are links to her explanations of the five key risks:
Poor candidate experience and employer brand