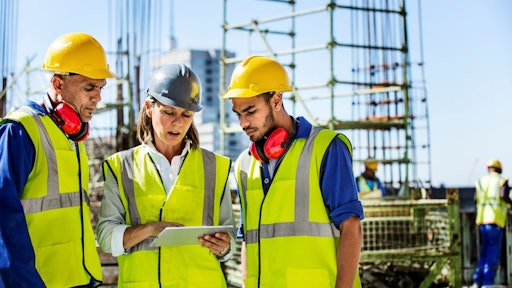 Association of Equipment Manufacturers
Leading up to the pandemic, the construction industry faced a persistent shortage of labor, particularly among those in the trades and other skilled worker classifications. The shortfall created substantial headaches for many, generating project delays in some cases and making it impractical to bid certain projects in others.
As of January 2021, the construction industry had recovered just 77% of jobs lost during the early stages of the pandemic, meaning it still has a ways to go before it gets back to full employment. But as the recovery continues, the need and competition for workers could quickly intensify, particularly if additional federal stimulus (like the Build Back Better plan) is passed. This will compound a labor problem that is seeing many experienced at or near retirement age workers choosing to stay away — not unlike post-Great Recession — creating gaping holes in the workforce that many contractors will struggle to fill. 
As the industry celebrates Women in Construction Week (March 7-13), it offers a chance to highlight a frequently overlooked resource that could help to plug at least some of those holes.
Potential Win-win for Women and Employers
According to U.S. Bureau of Labor statistics, in 2020, women made up nearly half the total U.S. working population, yet comprised only 10.3% of those working in construction. There are a variety of reasons for this disparity, but clearly there's plenty of room for growth for both those seeking new hires and those seeking new job roles.
Unfortunately, women were disproportionately affected by the pandemic, as many jobs typically held by female workers disappeared or they were forced to leave the workforce to care for school age and younger children. Roughly five million women lost or left their jobs in 2020, and a number of those jobs are not coming back quickly or perhaps not at all. According to a National Women's Law Center analysis of Bureau of Labor Statistics data, of the 140,000 U.S. jobs lost in December, 156,000 were those previously held by women while their male counterparts saw gains of 16,000.
As the economy continues its slow reboot and businesses and schools reopen, a sizable percentage of the U.S. workforce, including many women, will be actively in search of new jobs, and past history tells us that many of the best opportunities can be found in construction. But as history also tells us, attracting these workers into construction careers will be no easy feat.
The industry has long struggled to attract the next generation of workers. It will be doubly challenged to attract women given ongoing misconceptions about the work itself, along with the added demands, and challenges, women can sometimes face in such a male-dominated market sector.
Education Required to Bring More Women Onboard
Education on the opportunities the construction industry can offer will be critical to fill construction's labor needs regardless of gender, but even more so because of it. Overcoming the barriers to entry will require a continual conversation on the value construction careers can provide.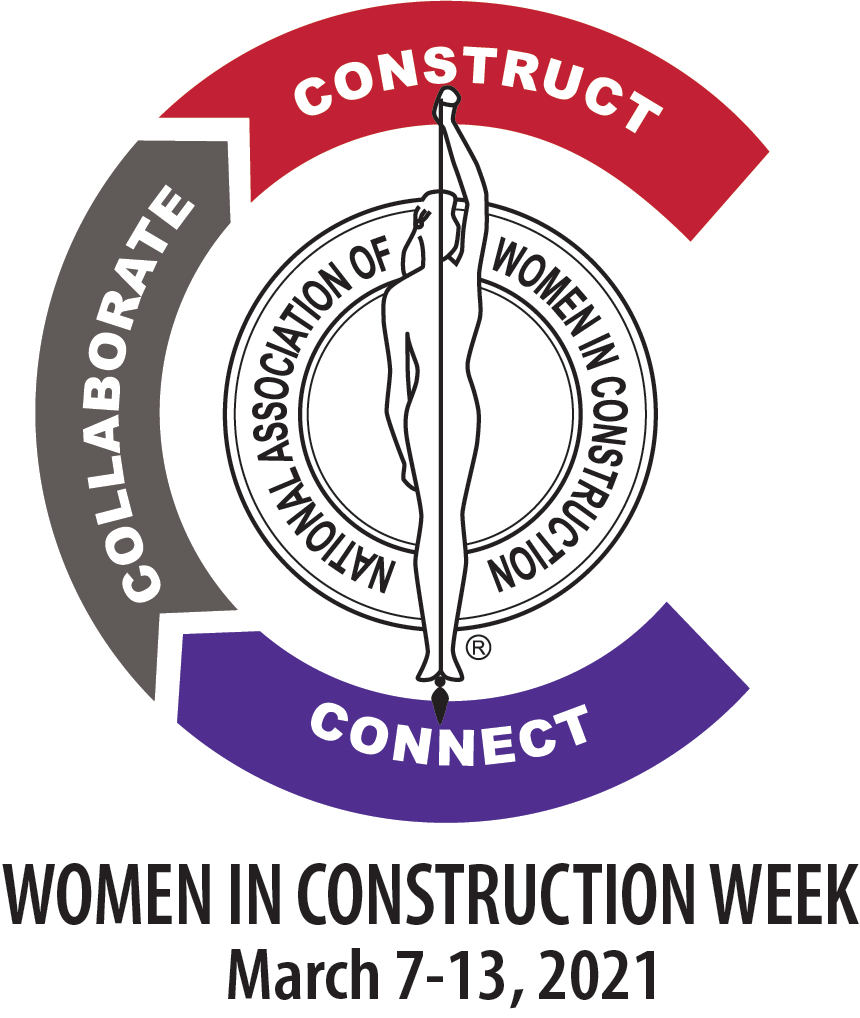 "The construction industry will require qualified talent to rebuild our economy and crumbling infrastructure. With vaccinations underway and increased optimism about the prospects for construction in 2021, there is no better time for women to consider construction as a long-term career choice," Stephanie Kaslly, manager of operations and communications, Associated Builders and Contractors Southeastern Michigan, points out.
"Construction offers many career opportunities in the office or on the jobsite with competitive salaries — especially compared to other industries," she continues. "While women in the U.S. workforce earn an average of 81.1% of what their male counterparts make, the gender pay gap in the construction sector is almost nonexistent, with women earning an average of 99.1% compared to men."
Survey Shows Job Opportunities for Women in Construction Are On the Rise
As part of the ongoing conversation, each year, Women in Construction Week, sponsored by the National Association of Women in Construction (NAWIC), highlights women as a viable component of the construction industry, as well as provides an occasion for both NAWIC members and others across the country to raise awareness of the opportunities available for women in the industry and women's growing role within it. 
For our part, the editorial team at ForConstructionPros.com is conducting discussions throughout 2021 with women actively working in construction — and those who support them —  and the opportunities for others seeking a new and rewarding career path. Want to join in the conversation? Simply reach out to us at bschultz@acbusinessmedia.com.