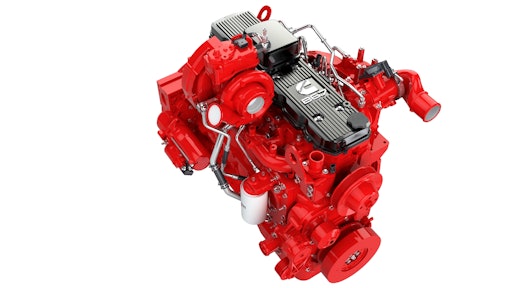 By Nathan Medcalf, Contributing Editor
The year 2019 mark the first year that heavy equipment original equipment manufacturers (OEMs) can no longer produce off-road construction equipment equipped with Tier 3 engines for the North American market.
"OEMs were able to use Tier 3 engines for a seven-year period beyond the implementation of Tier 4 Interim," says Steve Nendick, global off-highway marketing communications director at Cummins. "This regulation recognized that manufacturers with multiple equipment lines would not have the resources to be able to switch them all at one point in time." So, now OEMs are no longer able to sell new machinery with Tier 3 engines installed.
The year 2019 also marks the eight-year anniversary of the first Tier 4 engines. "Tier 4 Interim engines were first introduced in 2011, with Tier 4 Final in 2014," says Nendick. "These solutions were a result of many years of experience in both on- and off-road markets. The challenge has been to implement the emissions technology and add value to customers in terms of improving efficiency and capability, as well as reducing total cost of operation."
Going their separate ways
For two decades, EPA regulations have been driving engine technology and cleaner engine adoption. Now, there are no new regulations in North America influencing manufacturer and consumer behavior. Efforts for cleaner engines in North America have plateaued.
The European Union, however, has surpassed the U.S. in its efforts to decrease particulate matter (PM) and Oxides of Nitrogen (NOx) emitted from construction equipment.
"In 2014, the European Union (EU) Stage IV and U.S. Tier 4 Final legislated against the same levels of PM and NOx," says Nendick. "However, E.U. Stage V not only limits PM mass (0.015 grams per Kilowatt-hour—as does Tier 4 Final—but it also introduces a PM number count for engines between 19 and 560 kW (25 to 750 hp). This is only achievable via the use of diesel-particulate-filter (DPF) aftertreatment systems."
A European invasion?
Now, a lot of people in the North American construction industry are wondering if the U.S. will eventually adopt the same or similar legislation as the E.U., and are already referring to it as Tier 5, even though U.S. regulators have announced no plans to move past Tier 4.
"I think most global OEMs see the E.U. particle-number standard as inevitable for the U.S. I would not be surprised to see the PN standard be incorporated into the U.S. rules at some point in the future," says Allen Schaeffer, executive director, Diesel Technology Forum.
In fact, numerous manufacturers are already prepared to distribute Stage V/Tier 5 technology in North America.
"Unsurprisingly, the technology Cummins has developed to meet the challenge set by Stage V in Europe is being incorporated into engines available in North America. Called the Performance Series engines, they give OEMs and end-users access to engines that deliver more with less. Power and torque are increased on average by 10% and 20% respectively across the range."
"Stage V technology impacts Tier 4 engines in that John Deere is focused on developing flexible aftertreatment solutions that can comply with varying levels of regulation. In fact, most of our Final Tier 4/Stage IV products are already Stage V ready today," says James Knoll, product manager, John Deere Power Systems. "We've been using the technology needed to meet Stage V emissions since our Interim Tier 4/Stage IIIB engines. Also, many Stage V technologies have been implemented in both the on- and off-highway markets for some time."
A whisper in the wind
So, if manufacturers are prepared to move to more stringent regulations in North America, why doesn't the Environmental Protection Agency move on this? The answer is in the air.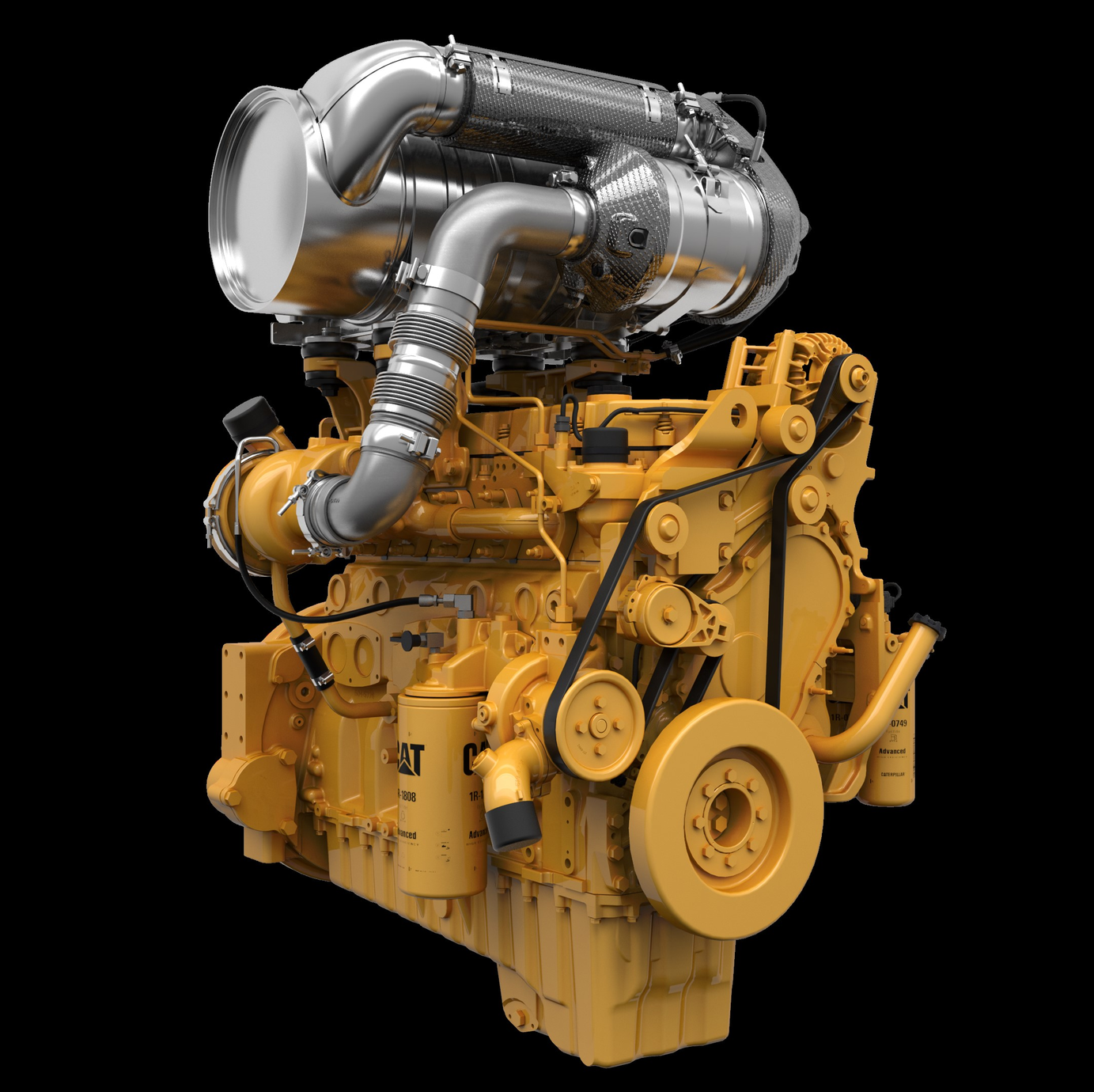 The Cat C9.3B delivers 18% more power while reducing system weight by 12%. Greater power densities are features of Tier 4 engines."The EPA uses air quality data from monitors, combined with their own emissions inventory estimates from various sectors of the economy, in part, as a basis for creating exhaust emission standards for sectors such as non-road mobile equipment," says Ajay Prasher, product marketing manager, Caterpillar. "At Caterpillar, we monitor U.S. EPA and California studies and statements related to potential future emissions regulatory trends."
"Air quality is improving in the U.S., and the EPA has proposed retaining the current ozone standards, so I don't know that I see the ambient air quality standards changing anytime soon," says Schaeffer.
"Manufacturers have successfully reduced diesel engine emissions substantially since legislation began with Tier 1 in 1996," says Nendick. "The latest products are near-zero, with the level of emissions being so low, they are becoming increasingly harder to measure. With the plans for further emissions regulations being unclear, the challenge for the on- and off-road markets is to move vehicle and equipment populations to ones powered with the latest engines and obsolete older ones."
Given the population of older diesels currently operating in the U.S., removing older engines from the market can deliver the most air-quality improvement today. A Tier 4 Final engine eliminates PM and NOx by more than 99% (versus a non-tiered engine). A Tier 1 engine eliminates 90% of PM and NOx. There is a bigger payoff in air quality by replacing non-tiered engines with tiered ones and by moving lower tiers to Tier 4 than there is in moving from Tier 4 Final to EU Stage V, which gains a few decimals of one percentage point at best.
Technological alternatives to regulation
OEMs serving North America are moving on cleaner and innovative diesel engine technology without further requirements from government.
"Our in-house combustion, exhaust aftertreatment, turbocharging, fuel system, electronic controls, filtration and alternative power capability means we can adopt the optimum solution which not only reduces emissions, but also brings customer value in terms of performance, productivity and cost of ownership," says Cummins' Nendick.
"Caterpillar's latest Tier 4 Final engines are more sophisticated and high performing than ever," says Prasher. "In terms of performance, we've been able to increase power and torque density by 20% in some cases and reduce fuel consumption by more than 10% in some cases. Furthermore, our latest designs are more compact than ever; we've transformed the OEM experience where the engines are simple to install with plug and play options—helping to reduce the total cost of installation."
"In the coming years, there will likely be a continued investment in electronic control systems," says Knoll. "Engines will become smarter and more capable—not only in terms of lower emissions or higher power, but more reliable to run in the way people want. Telematics and the remote diagnostics and prognostics capabilities of those systems will continue to expand. Those capabilities will become more readily available, as well as more intelligent."
"The need to reduce exhaust gas emissions coupled with the rise of urban zero and low emission zones in major cities around the world has been a key factor in the discussion around alternative power solutions, rather than further regulations," says Nendick. "Electrification, either full or hybrid is a viable power option for off-highway."
Cleaner engines taking their place in the market, technological alternatives filtering into key applications, and improving ambient air quality suggest little reason to expect further off-road diesel regulation by the EPA. So anyone "waiting for the other shoe to drop" can breathe a sigh of relief for now.