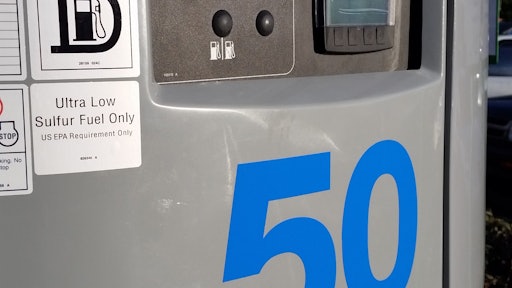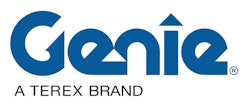 Marking half a century of serving aerial markets around the world, Genie, the Aerial Work Platforms (AWP) segment of Terex Corporation, has achieved a five-decade legacy of "Building the Future" and will celebrate its milestone anniversary this year with customers worldwide.
Genie Industries was founded in 1966 when Bud Bushnell bought the manufacturing rights to a material lift that operated on compressed air. Customers seemed to be impressed with the "magic in the bottle" that used to raise and lower the hoist — hence, the "Genie" name was born. With growing demand for material lifts and aerial work platforms, products such as man-lifts, stick booms, articulated booms, light towers and telehandlers have been added to the Genie product line. Today, Genie equipment is used in a variety of industries and applications, including rental, aviation, construction, entertainment, government and military, industrial, as well as warehouse and retail. It has a global presence, operating in 80 countries and on six continents.
Over its 50-year history, Genie has set new standards in the industry for innovation and many products and technologies that have become widely adopted. "From the very beginning, Genie has been working to develop products that solve our customers' worksite challenges — and that process never ends," says Brad Allen, Vice President of Genie Marketing, Product Management and Engineering. "Our team of product managers and engineers uses customers' inputs to design new products, featuring the latest technology to meet changing needs. We manufacture our products to stringent standards that help increase quality, lower costs and provide a high rental return on invested capital (rROIC)."
"From Bud Bushnell's garage to the 4,500 team members serving customers around the world today, Genie is the story of teamwork. Our customers have trusted us and helped us to build and define the aerial industry, as well as creating ways for people to work at height safely," says Matt Fearon, President, Genie. "It is through teamwork that we will continue to find new solutions and opportunities to take our customers higher."
Terex AWP is sharing in Genie's five-decade legacy with delivery of commemorative "Genie 50th Anniversary" machines. All deliveries of the GS-1930, GS-1932 and GS-4047 scissor lifts, Z-45/25 articulated booms, GTH-5519 telehandlers and S-60/65, SX-150 and SX-180 telescopic boom lifts throughout 2016 will bear the commemorative label.