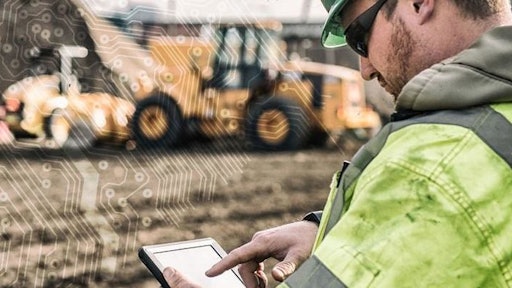 Caterpillar Inc.
Getting ahead in the construction industry is not an easy task these days. From a lack of funding to a dwindling pool of skilled workers, contractors are struggling most days just to break even. While we have no control over what happens in Washington, business owners can lean on the experts to help provide them with solutions to their growing daily demands and headaches. 
Equipment manufacturers listen to contractors and design their equipment with the operator in mind. Believe it or not, machines today can help keep workers safe, be more productive and increase their happiness on the job. 
1. Labor & Retention
It may seem like a stretch but the equipment you use can actually help you recruit and retain workers. And since it's estimated that there will be a shortage of 31 million skilled tradespeople by next year, construction companies need all the help they can get in both finding and keeping good workers.
Most of the labor shortage is attributed to the workforce aging out, but some of it is that the construction industry just isn't appealing enough for the younger generation. In fact, construction only employs 6% of the millennial workforce in the US. The industry's failure to engage young, hardworking and diverse talent on a broad scale has been a big part of the problems it faces today. However, there could be hope with the integration of just a little bit of technology and maybe a few pieces of upgraded equipment. Manufacturers have recognized this shift and are designing their equipment to better suit the younger generation. Joystick controls and touchscreen displays that mimic video games and smartphones are just two ways to make a younger worker immediately feel more comfortable in the cab of a machine. The younger generation also wants instant gratification from what they are doing and equipment today is able to provide data that proves their work. If one employee happened to move more dirt in a day than their co-worker, they can show that and end the day with bragging rights.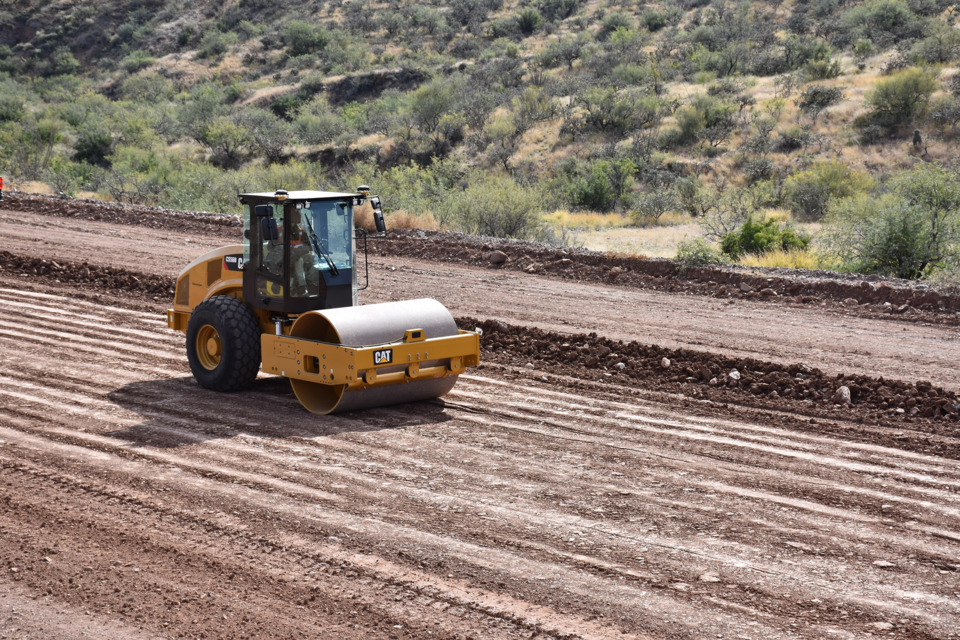 Cat COMMAND for Soil Compaction is an operator-assisted technology that automates the soil compaction process and helps contractors achieve compaction quality.Caterpillar
However, you need to get workers in to the machines and operating them first. The lack of "skill" in the construction industry's skilled labor shortage is driving market change, favoring skills-reducing and efficiency-improving innovations. This is presenting manufactures with an opportunity to create technologies that can maximize efficiencies for both skilled and unskilled laborers on-site, not eliminate a role.
This includes increasing equipment automation which allows workers to pick up skills easier and get to work faster. Caterpillar Inc. has worked diligently to make their machines easier to use and recently unveiled COMMAND for Soil Compaction which is an operator-assisted technology that automates the soil compaction process and helps contractors achieve compaction quality.
The operator uses the machine to map the boundaries of the area to be compacted and enters the compaction parameters. Once the operator places the machine in "auto," the system will control the propulsion, steering and vibration of the machine. This not only allows newer operators to easily learn a machine, it also helps ensure more consistent results which can be a challenge with a new operator. 
Volvo Construction Equipment, BOMAG & HAMM have also unveiled autonomous machinery with the intent to make the jobs of construction workers safer and more efficient, but never eliminate a job as you can't replace human intuition and learned tricks of the trade. There will also be a need to keep these high-tech machines in peak operating condition.
2. Safety
While futuristic options like automation will keep workers safe well in to the future, equipment innovations are helping to make them safer now. 
Many construction jobsites involve heavy equipment operating in close proximity with people on the ground. Many new machines will start featuring standard rearview cameras since a lot of tasks involve the operating moving in reverse the majority of the day. Machines are also starting to feature integrated object detection to let operators know of an issue so they can decide if they need to stop moving immediately. 
Machines are also being designed so that visibility and maneuverability are improved. Significantly shorter machines with tapered hoods can help contractors better see their surroundings from the cab which improves the safety of those who may be on the ground around them.
Manufacturers also listen to specific customer concerns and make changes. An older model of the PM620 Caterpillar milling machine featured a standard handrails that did not allow operators to move them as needed. The latest model features updated handrails to increase operator comfort and ease-of-use in flush cutting applications. The new pivoting handrails stow and redeploy easily on the right-hand side when an obstacle comes close to the machine. Obstacle jump is easier to execute from the operator platform with new visual indicators located on the top edge of the side plates indicating where the rotor is positioned and correlate with the markings on the side plate.
Finally, thermal cameras are starting to be installed on asphalt pavers to help improve mat quality. The camera detects cold spots in the mix or stops to the paver so contractors are aware of any issues associated with those events. This also increases safety as there will be less need for core sampling of the asphalt when they already have the data. 
3. Productivity 
When operators are comfortable with how to best use a machine and also comfortable while operating, they are going to be the most productive. Manufacturers have realized this and are designing the operator stations with comfort and ergonomics in mind. Simplified controls, operator stations that can be configured for the user and comfort enhancements help operators concentrate on producing a quality product. 
As mentioned above, operator stations are being designed to position the operator so that he has a clear line of sight outside of the machine without having to lean to the outside, eliminating strain and also increasing safety. 
Also increasing productivity is the abundance of data operators have at their fingertips. Data enables troubleshooting and diagnostics in real time, increasing efficiency and productivity exponentially. Operators and those at the office or other locations share the same data at the same time and modifications can be made in real time to prevent machine issues and maintain productivity, reduce in-person service calls and downtime and lower overtime and labor costs.
Comfort is also enhanced when machines are designed to reduce stress on the operator. Isolating platforms to reduce vibration which improves the experience for the operator. 
Customization of controls allow operators to be as comfortable as possible while operating equipment for long days. Joystick controls tend to promote operator comfort and ergonomics since operators can use the joystick with their hands resting at their sides. The joystick does a very good job of holding a straight line. Operators can have confidence in letting go of the joystick when traveling straight and using their right hand for other machine controls. 
Finally, operator enclosed operator cabins that feature heat/air conditioning can go a long way in keeping your operators comfortable. Heated seats, bluetooth, cup holders and more available options will help operators feel at home in their work "office."
In conclusion, if you're looking to attract, and more importantly keep, your good workers, invest in the tools they use every day to complete their jobs. When employers and manufacturers make investments that contribute to operator stations that are ergonomic, easy to use and safe, they demonstrate a commitment to their employees and to the industry.