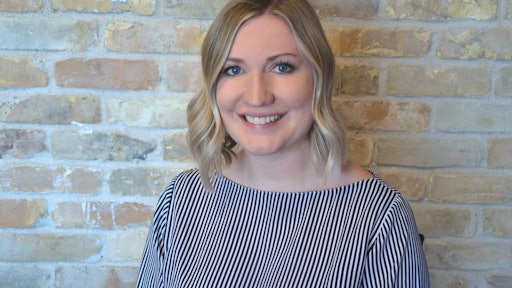 Sidewalks, driveways and roads are obvious concrete projects, and when I joined Concrete Contractor in April as its new associate editor, that was about the extent of my industry knowledge. Over the past few months, I have quickly learned, however, the full scope of what it means to be a concrete contractor.
Concrete is the most widely used building material in the world, with about 10 billion tons produced each year. The $37 billion industry employs more than 2 million people in the United States and is quickly growing in underdeveloped countries internationally. 
With numbers like that, it is clear that the concrete industry is about so much more than infrastructure.
In my first article in Concrete Contractor, I explored the decorative side of the industry. Resurfacing pro Keith Kimberlin of Surface2Surface Global shared the ins and outs of several unique projects involving its advanced epoxy floor systems to mitigate recurring problems, revitalize old spaces and improve overall aesthetics. The industry vet gave me my first lesson in the science behind concrete and a new appreciation for prep work. 
Another great introduction into the industry, this month's cover story features the Concrete Foundation Association's (CFA) 2019 Grand Project of the Year. The annual award recognizes a broad spectrum of categories for their superiority and, eventually, a top-rated project stands out among the rest. This year's selection is a true lesson in dedication. 
The complete list of 2019 Projects of the Year will be unveiled at the CFA's annual conference July 25-27, at the Hilton Denver City Center in Denver, Colo.
Another favorite from this month's issue is Joe Nasvik's lesson on vapor retarders. His rich knowledge is an asset to the industry, and it's an article you won't want to miss.
While concrete construction may be new to me, my love of learning—and a good story—has guided me well as both a reporter at several local newspapers and most recently as the assistant editor of Concrete Contractor's sister publications Supply & Demand Chain Executive and Food Logistics.
As I continue to explore this new-to-me world of concrete, I hope you'll join me for the ride. The first-hand knowledge of contractors is invaluable, and I want to hear and learn from you. Drop me a line at awunderlin@acbusinessmedia.com, or even share a project photo or two on our Facebook page.