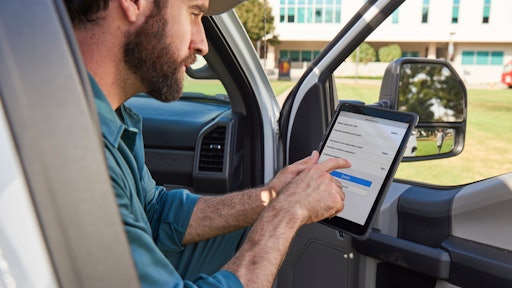 According to the U.S. Bureau of Labor Statistics, more than one out of five private industry fatalities occur in construction, and the health and productivity of more than seven million U.S. construction workers are impacted by non-fatal injuries on the jobsite.
"Through our work with contractors, we have seen time and time again that their No. 1 priority is ensuring each worker returns home safely at the end of the day," says Chad Hollingsworth, CEO and co-founder, Triax Technologies. "We are committed to doing our part to promote a proactive, data-driven safety environment. By developing IoT (Internet of Things) tools to connect workers, site supervisors and the back office, we are enabling faster injury response, hazard reporting and near-miss investigation."
In the last year, technology at the jobsite has moved beyond project management software to include wearables, sensors, robots and drones, which all contribute to overall jobsite safety. For example, 82% of contractors using wearables report site safety improvements, according to Dodge Data & Analytics' "Safety Management in the Construction Industry 2017" report.
According to Triax Technologies, IoT-enabled technologies allow everyone to communicate safety issues across the jobsite in real time, and automatically collect safety data from workers, equipment, tools and the environment, which can be aggregated into the cloud for actionable insights. When combined with intelligent software and advanced analytics, IoT-based data gives management the insights to make faster, more informed decisions. It also helps them identify trends that can improve risk management practices, as well as predict and prevent potential incidents.
By using telematics and IoT technology, you create a culture where everyone has a vested interest in safety. "You cannot inject safety into a project," says Mika Majapuro, senior director of product management and strategy, Teletrac Navman. "You have to create a culture of safety."
"Using GPS tracking to monitor vehicle and equipment health, coach safer driver behavior and limit distracted driving with more effective communication are all great ways to improve employee safety," adds Jenny Shiner, marketing communications manager for GPS Insight.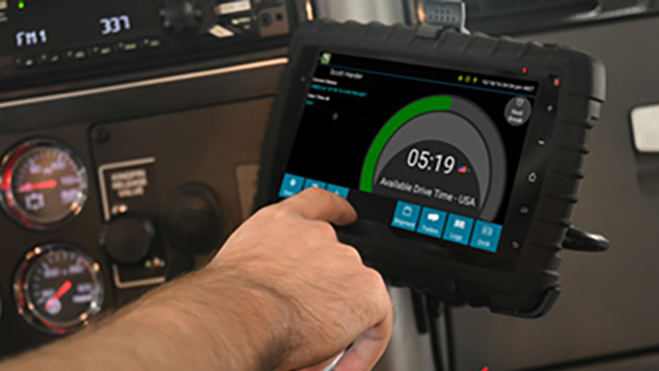 GPS tracking can be used to monitor vehicle and equipment health, coach safer driver behavior and limit distracted driving with more effective communication.GPS InsightInstant driver communication speeds critical decisions. "Many organizations are taking a proactive approach to fleet safety with the use of in-cab alerts," says Shiner. "GPS tracking in-cab alerts notify drivers of situations that require their immediate attention, such as a dangerous stretch of road ahead. In-cab alerts typically feature an audible buzzer and sometimes even a flashing light. Having the ability to notify drivers of hazardous driving conditions directly inside the cab can make a substantial impact on fleet safety."
"It's about improving visibility of asset activity," says Frank Schneider, director of product management, SaaS, CalAmp. "On the road, managers have access to environmental and driving conditions, such as traffic, weather and time of day. Additionally, fleet managers have access to a host of driver behavior to help them coach safe driving or operating habits. Off-road, location-based analytics help streamline operations and can help identify unsafe areas, operating times or practices. For example, many jobsites are very congested or have noise ordinances, and limiting work to daylight hours may be a requirement. Site managers can now see if machines are congregating unsafely or operating at unsafe hours and limit these occurrences."
3 Ways to Use Technology to Protect Your Construction Equipment
IoT technology sheds light on fleet operations. "Fleet tracking and telematics solutions provide a bounty of measurable information on asset and operator performance on the jobsite and the road, which provides maximum visibility over operations and impacts multiple areas of a business," says Austin Conti, founder and CEO, Tenna. "Data that specifically impacts safety includes maintenance notifications, driver scorecard records, route planning abilities, real-time location and condition and more."
This technology has already demonstrated a positive return on investment. "It becomes evident very quickly to everyone that there is a very strong return on investment in telematics and IoT technology, not only in safety, but fuel savings, productivity and equipment downtime," says Majapuro.
There are specific telematics and IoT solutions for the jobsite and on-road use, but only a few provide a solution for customers who need both. "You might have some vendors who do a small task, but they do it very well," says Majapuro. "But most of our customers, their needs are a little more varied. And most of our customers, while they do operate in construction, they also have on-road assets."
On-road Solutions Reduce Accidents
Specific to on-road use, telematics allows you to track harsh braking and acceleration, harsh cornering, hours of service, seat belt use and stop sign violations. This technology can also be coupled with cameras — both outward and inward facing — to record any incidents.
"You can use that for insurance purposes, but more importantly you can use it for training and coaching," says Majapuro. The intent is not to police the drivers. "The goal is to identify risky behaviors and do coaching and training, or maybe change some policies, to enable a safer environment."
Generated data allows you to better manage risks. "The information can be used for notifications for aggressive driving and finding trends, such as events that are more common in particular areas, during certain weather conditions or with a specific class of vehicle," says Schneider.
GPS Insights cites a case where a customer experienced significant safety improvements. "Within six months of implementing GPS Insight, they were able to decrease speeding incidents by 68%," reports Shiner. By focusing on driver behavior data, fleet managers identified speeding incidents as the most important challenge they needed to solve. "They created alerts to notify drivers when they surpassed a specified speed threshold. Along with improving driver safety, their costs from insurance premiums went down as a result of fewer accidents."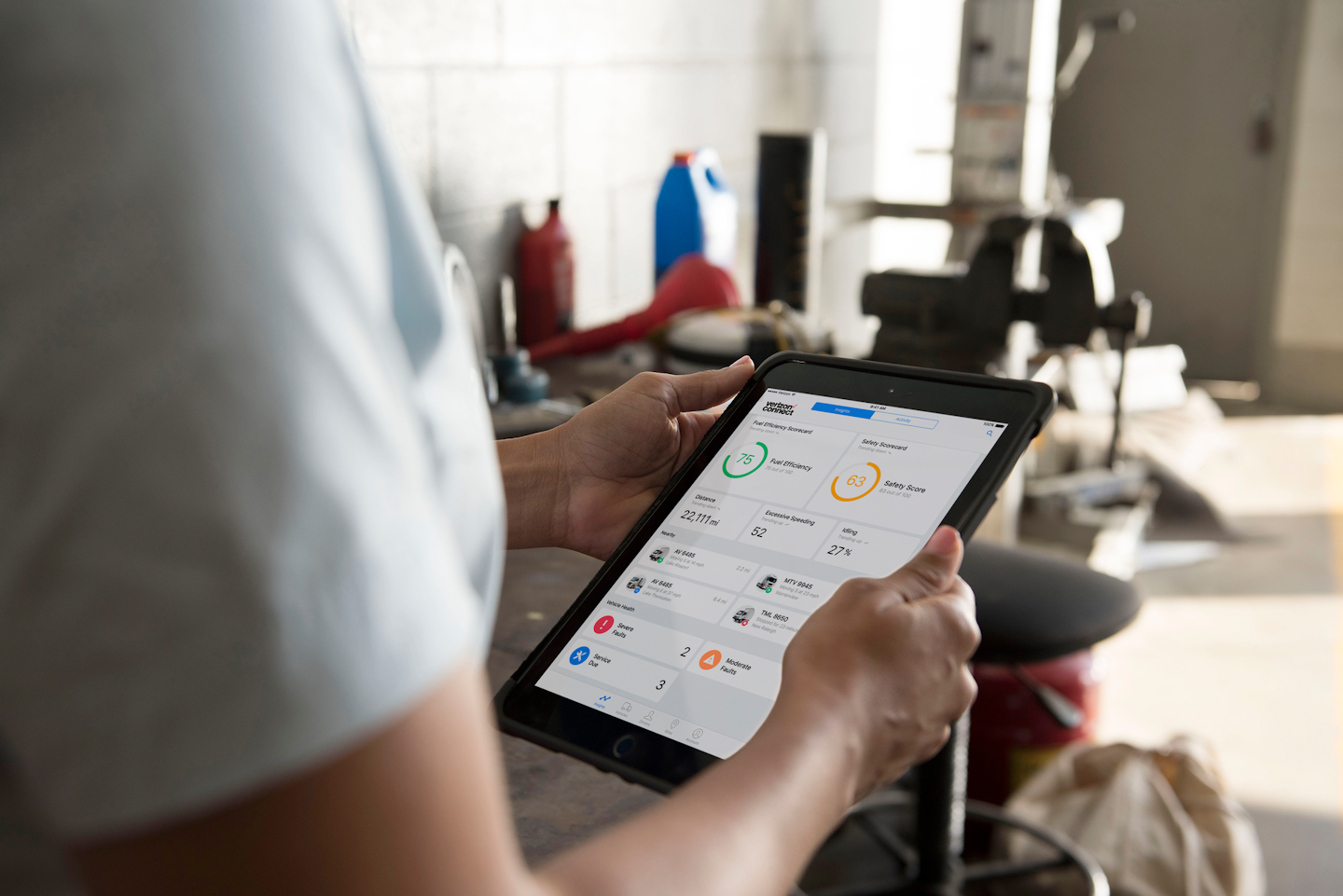 Data on speed, harsh cornering, harsh acceleration and seat belt usage can help improve driver behavior and potentially reduce the total number of accidents.These technologies ensure company safety policy conformance. "On the road, specifically, drivers are regulated not only by the law but by their employers," says Conti. "When contractors integrate IoT solutions into their safety plans, they can generate driver scorecards to keep their drivers aware of and accountable for any unsafe driving habits and behaviors. Measurable data can be linked to employee performance metrics."
Legal operation does not equal safe operation. "It's important to make sure vehicle and equipment operators are driving safely when on the job or in between jobsites, not just driving or operating assets within legal limits," says Chris Ransom, director of solutions engineering at Verizon Connect. "Mobile Resource Management (MRM) solutions can help inform supervisors of unsafe driving activity, enabling them to improve the organization's safety profile. These same systems can help businesses coach drivers through the use of scorecards and leaderboards, which rank drivers based on certain driver behavior."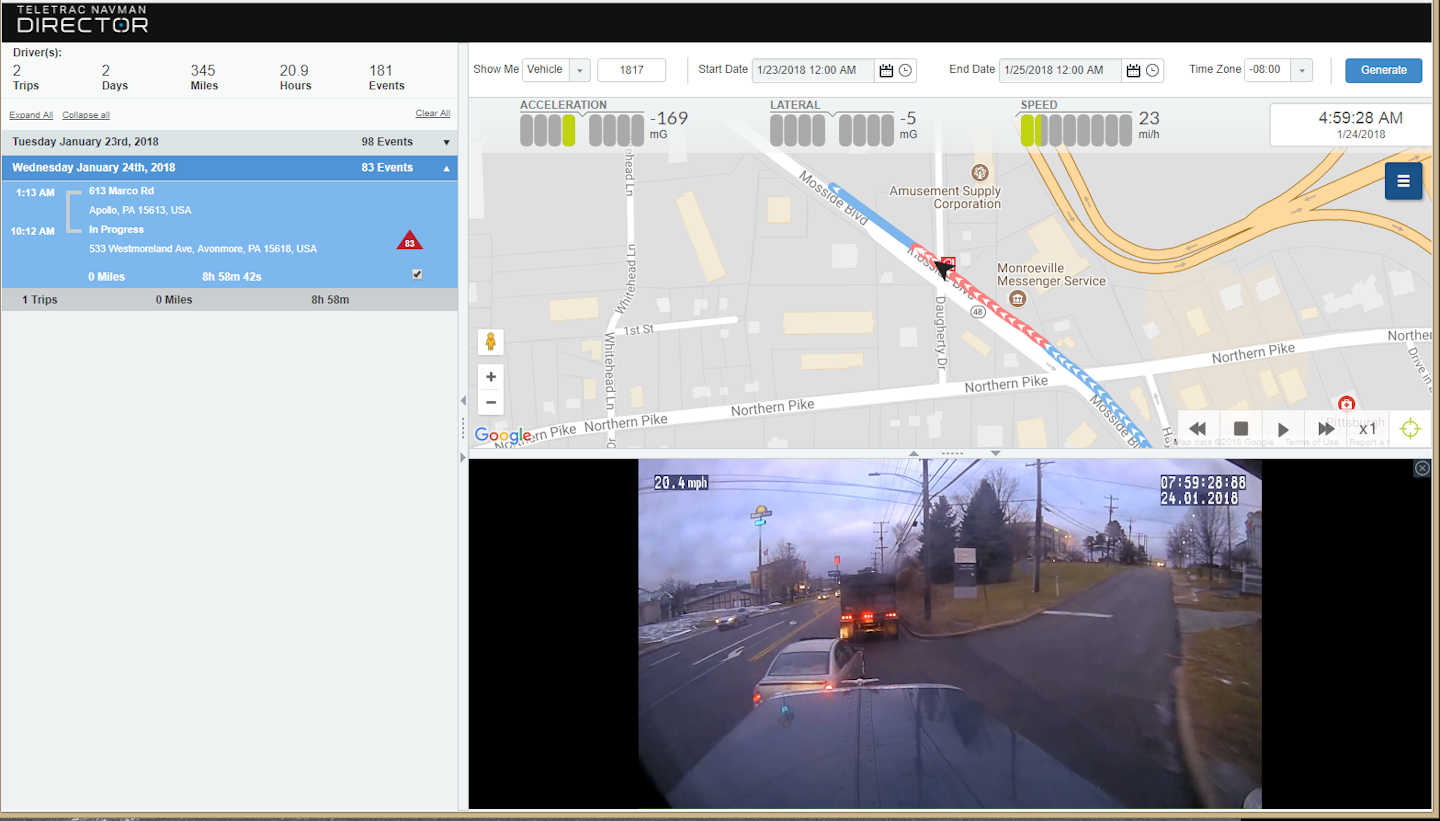 Telematics allows you to track harsh braking and acceleration, harsh cornering, hours of service, seat belt use and stop sign violations. It can also be coupled with outward and inward facing cameras to record any incidents.Custom rule sets for driving behavior can be created and enforced. "For example, some companies have site safety rules that call for maximum speed on jobsites," Ransom points out. "These types of metrics can be tracked into specific jobsites, enabling supervisors to manage safety in transit and at sites.
"Data on speed, harsh cornering, harsh acceleration and seat belt usage can have a big impact on driver safety and help improve driver behavior and potentially reduce the total number of accidents," he adds. Tracking and route management can also impact a company's overall driver safety by helping improve efficiency, which can help reduce total miles driven.
These systems can also ensure compliance with regulations such as hours of service. "ELD protocols regulate driver time on the road, and are designed to reduce risks of accidents caused by lethargy due to highway hypnosis and an unsafe amount of time behind the wheel," says Conti. "If more contractors adopt fleet tracking solutions, its likely that we will see an industry wide decrease in safety incidents, on-road accidents and fatalities."
Benefits Continue Past Jobsite Driveway
"Equipment tracking is becoming increasingly important to jobsite safety," notes Shiner. "Gaining the ability to track run time on heavy equipment allows construction organizations to automate maintenance management, which drastically decreases the chance of equipment failure while it's operational. When maintenance can easily be tracked and proactively managed, fleets that use GPS tracking experience far fewer jobsite accidents."
Information generated from daily vehicle inspection reports (DVIR) allows contractors to ensure equipment and vehicles are inspected and have the proper records of work performed. "This facilitates compliance with inspection regulations and promotes safety by ensuring equipment is in the proper working condition before use," says Conti.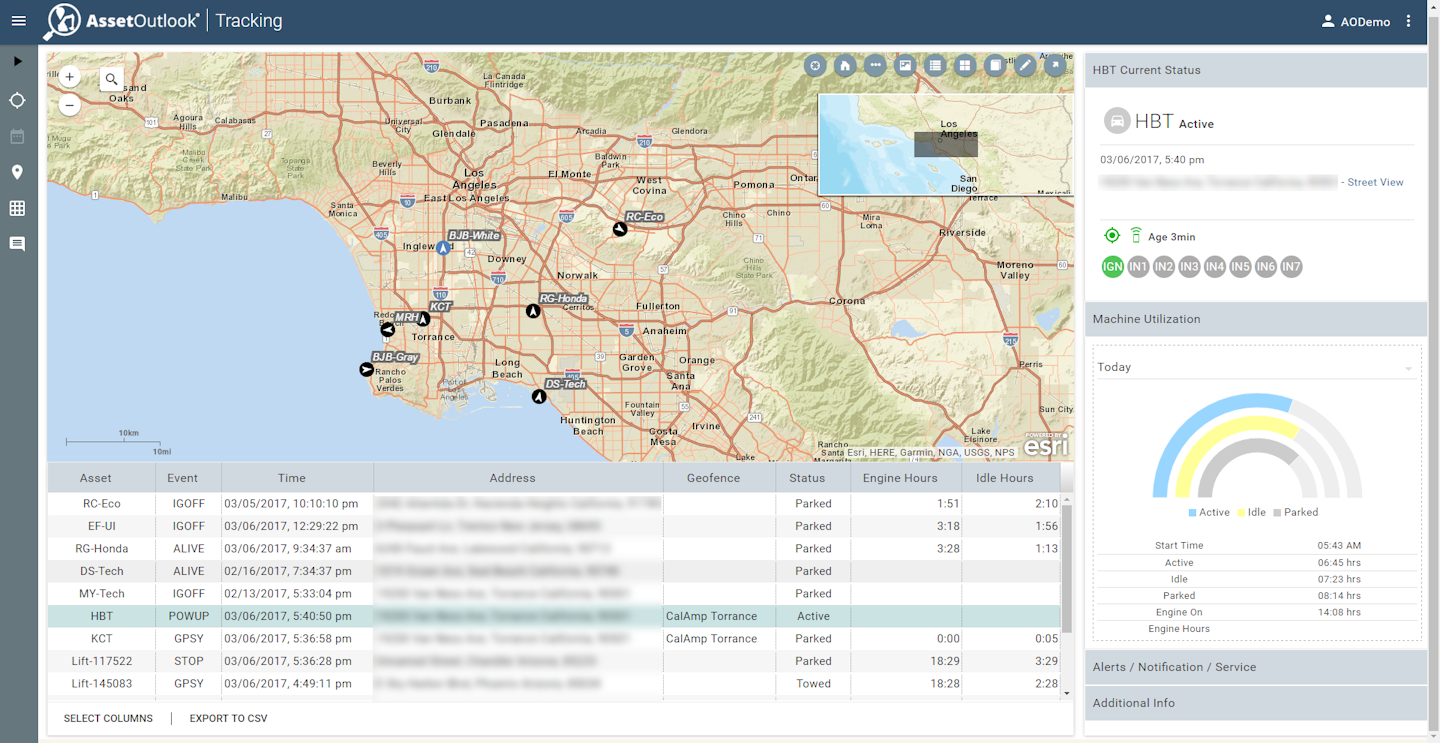 Customers often use mapping features to see an overview of their connected assets. They may then drill down for more detail by location, class or other defining characteristics.The geofencing capability of today's telematics systems can also enhance jobsite safety. "It allows you to create zones for your jobsite," says Majapuro. "That can ensure equipment doesn't enter the wrong barrier of the jobsite or people don't go to the wrong areas." Certification can even be tied into those zones. "You may have a geofence and only people with a certain certification or level of expertise are allowed to enter. You might have systems that are able to track when you have people near heavy equipment."
"Geofences created around dangerous areas are important for keeping accidents, such as sinking or flipping over, from happening due to unstable ground that cannot handle the equipment weight," says Schneider. "Alerts tied to geofences can also notify the crew when equipment enters or leaves an area so they are more aware of their surroundings." Many types of equipment are known to carry additional risk. "Identifying and tracking this usage can help limit the risk. For example, many cranes have load management systems or alarms. Knowing when these systems are being overridden or bypassed can be critical for reducing potentially hazardous operation."
Being able to rapidly respond to potential emergencies is a key benefit to IoT technologies. "A highly sought-after capability we offer is the panic button, which employees often keep on their keychain or work belt, to notify dispatch that they need immediate assistance," says Shiner. "One of our customers had an employee working in a remote area with very dry brush and rampant wildfires when a power line sparked and set fire to the brush below. The fire quickly spread to his truck, setting it on fire, and his cell phone was in there, too. In this instance, having a panic button helped prevent a dangerous situation from becoming a tragic one."
Data is King
The first step in increased jobsite safety is collecting information. "This includes not just the safety supervisor or manager, but encouraging everyone at the jobsite to collect information," says Majapuro. This can include recording jobsite hazards or safety violations on phones or tablets. "Just the fact that you are collecting this data will change behavior and make people care. But the real power is when you import this into a sophisticated software solution that allows you to start tracking trends." Often, contractors didn't know about certain problems until they started collecting data.
"To experience the most significant impact on fleet safety with GPS tracking, contractors must commit to reviewing the data they receive and take action on it," says Shiner. "This can be as simple as implementing driver coaching or automating alerts directly to drivers when they exceed the posted speed limit. With the automation available through GPS tracking solutions, the work is already done. It's more about putting the information to use throughout the operations."
Customized data solutions prove beneficial. "Depending on the technology that a contractor wants to work with or the data that they are looking to garner from their assets, Tenna offers a custom-tailored solution that will meet their needs at the level of involvement they wish to have," says Conti. "Part of the value that Tenna provides is the ability to use varied solutions that are manual or autonomous depending upon the customer's preference."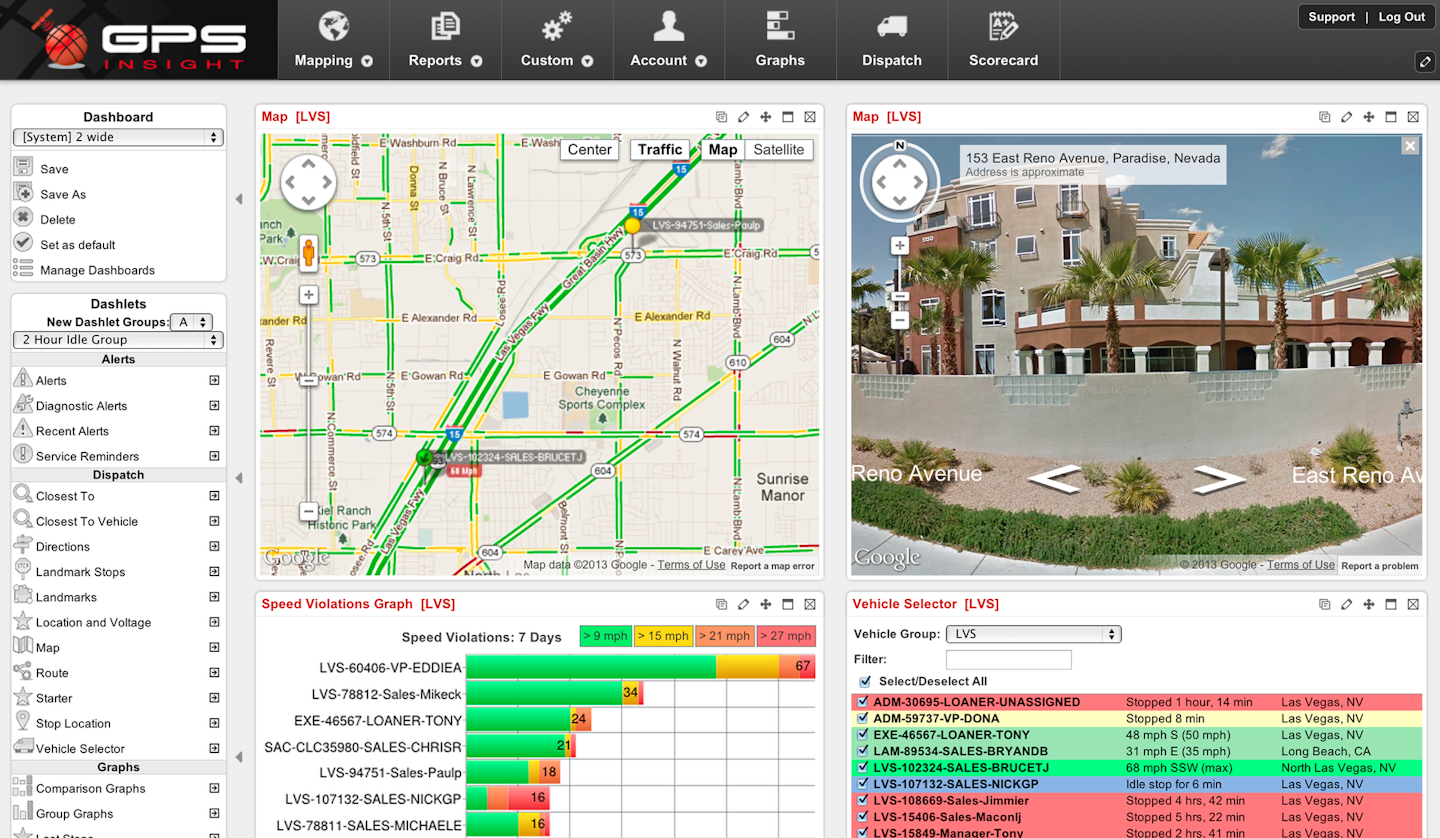 Working with a GPS tracking provider that focuses on customer challenges, needs and goals can be a huge help to use the data beyond its tactical applications.Data analysis is the most important link. "The data is easily accessible, but it needs to be applied to take a real effect," Conti emphasizes. "Asset management data impacts multiple areas of a business and therefore can be applied to many different departments led by several positions from the administrative level to the executive team. After implementation and setup, the asset management system requires a Champion — typically someone in an equipment or fleet management role — to disseminate the data to each corner of the company it should reach."
"Obviously, [with] the data we provide, if we are not able to make it relevant and actionable then it becomes meaningless," says Majapuro. "You might have this plan where people are excited about collecting data and looking at data, but if it gets too difficult to understand what it all means, then the excitement will quickly disappear and people go back to their normal work. Too much information and it quickly becomes meaningless."
This places the onus on IoT providers to present data in a usable format. "Making the dashboards meaningful is one of the key tasks for me and my designers," says Majapuro. "Fundamentally, it is making sure that the dashboards are actionable and relevant. We can customize them based on the needs of the users." Owners, supervisors and safety managers all need a different view of the data. "Rather than taking a one design fits all, we can customize it for their individual needs."
The systems must offer an easy to use interface. "Our customers often use mapping features to see an overview of their connected assets," says CalAmp's Schneider. "They may then drill down for more detail by location, class or other defining characteristics. Incidents may be viewed here as part of the bread crumb option. Reports, including operator scorecards, offer a way to design the necessary coaching or training for safer operations. Real-time alert notifications help managers troubleshoot dangerous issues as they are happening. Additionally, the data integrates using APIs with the cloud-based platform to share with other departments as needed."
"While the technology is becoming easier to use by the day, finding ways to strategically use the data is still a pain point for many organizations," says Shiner. "Working with a GPS tracking provider that focuses on customer challenges, needs and goals can be a huge help to use the data beyond its tactical applications, such as dots on a map.
"At GPS Insight, we provide a dedicated account manager to every customer, who is well versed in their account, as a resource to help make sense of the data they receive," she adds. "By working with organizations closely on their specific challenges, like safety, we can provide recommendations on which data to use and how to help solve them."
Continuous training is a requirement for success. "Businesses should have all of the necessary tools and training in place to easily implement and train employees on the chosen solution," says Ransom. "Continued training and cadence with their platform provider will help create a long-term partnership, which helps ensure the company fully understands and uses the platform to its fullest."
The end goal is to use the data to eventually make predictions on which tasks are likely to produce accidents. "In theory and in practice, you start preventing these accidents before they happen," Majapuro comments. "That is where the industry is heading."