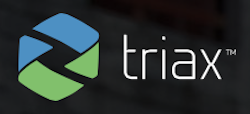 20 Marshall St. Suite 102
Norwalk, CT 6854
Triax Technologies, Inc. is a Norwalk, CT-based technology company that develops and delivers IoT solutions for the construction industry. Its flagship Spot-r system connects workers, equipment and managers through a proprietary, minimal infrastructure network, sensors and a cloud-based dashboard. Triax develops intelligent, actionable solutions that address the complexities of an active jobsite, and helps firms streamline processes and build safer and smarter.


Request More Information
Fill out the form below to request more information about
Triax Technologies, Inc.