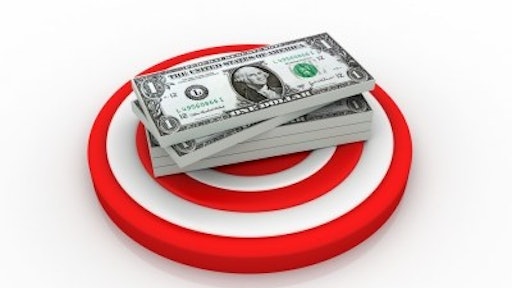 freedigitalphotos.net
"Only 60% of job offers extended by employers are accepted," says Kathy Cole, president of DK Cole Co., an executive search firm with a specialty division for construction operations and finance management positions. "That's a lot of wasted time and energy. The right processes should allow you to get over 96% acceptance from the right candidates.
"You have to get salary expectations and details on benefit costs in the very first interaction with a candidate," Cole told contractors gathered at the 2017 Construction Financial Management Association Annual Conference. She says that even in New York and Massachusetts, where laws govern what you can ask job candidates about salary, you are still allowed to ask "What are your salary expectations to make a job change?"
"You need to record that information," Cole says. She recommends confirming salary expectations in writing as a follow up. "Send an email that says, the effect, 'Thanks for talking to us. I understand your expected salary range is $60,000 to $65,000. If that's incorrect, please let me know. We look forward to the next step in the process.'"
The average pay increase to get construction managers to change jobs is 12% to 15%, but Cole says top performers get 15% to 20%. And her firm has seen several exceptions lately of hires who got more than a 25% increase.
"If you're not willing to pay 12% to 15% more than what they're currently making, the chances of a candidate accepting an offer are very slim," Cole says.
"Make sure you're comparing apples to apples. It's extremely important to understand how much they're currently paying in medical insurance costs and other benefits.
"And remember that candidates do not consider annual or other bonuses seriously in a salary negotiation unless they are guaranteed," Cole says. "If you are hiring into a heavily bonused position in your company, some companies will guarantee a minimum bonus or come up with a hiring bonus – a one-time chunk of money – to get that person to come on board. Then let the regular bonus structure kick in."
Always ask if the job candidate has a noncompete clause that would affect their ability to do the job.
And as soon as a candidate has indicated interest in taking the position, talk about how much notice they want to give their current employer. Cole warns against accepting more than a three-week notice.
"Never give anyone an offer letter until you've gotten verbal acceptance – the more back and forth there is over the job's details, the more likely the deal is to blow up. Go over the offer in detail with that candidate over the phone, and ask them to get back to you with their response before you send them the offer letter."
More on Developing More Effective Hiring Practices
Cole called the weaknesses she routinely sees in her clients' employment practices "hiring process risks" because they allow the best job candidates to slip away from talent-constrained construction companies. Here are links to her explanations of the five key risks:
Mismanaged offer process and due dilligence